A Comprehensive Review of iRest a306
People who are aware of the benefits of a massage chair often look for massage chairs with unique features and benefits. Having a high-quality massage chair helps you with many health benefits. Relaxation isn't the only benefit associated with massage chairs. They also help in boosting energy, immunity, and overall wellness. An iRest a306 chair is one top-of-the-line massage chair right now in the market. This chair comes with several features intended to help people relax and get better health.
Today, we will have a complete review of this chair to help you know if it the massage chair you are looking for. Before we discuss the benefits of this chair, let's go through the basic features and other details about this chair.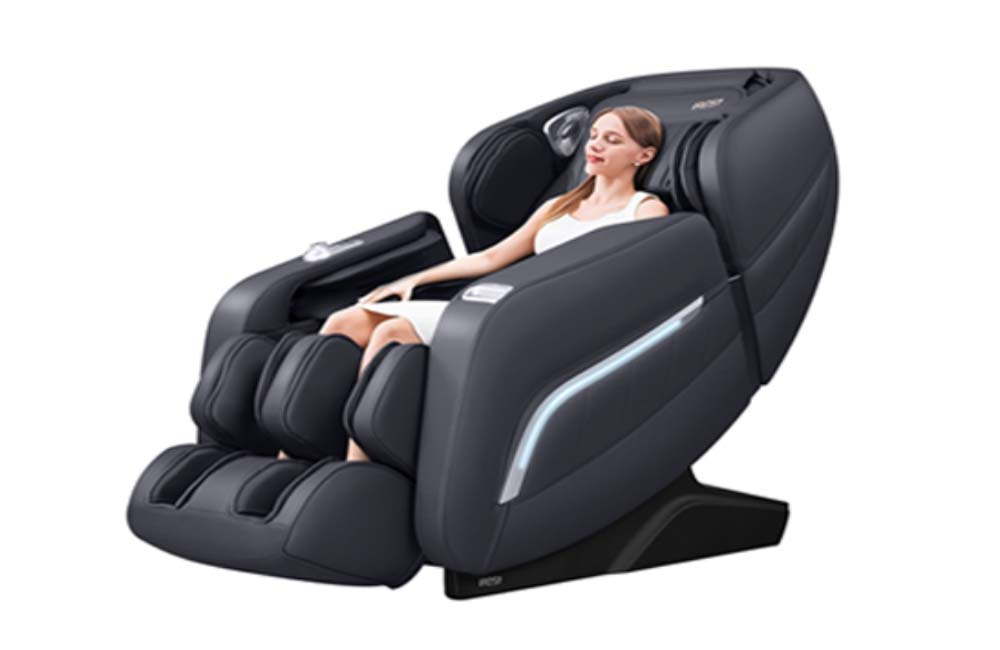 IRest a306 Review: Price, Features, and Specifications
This chair is a full-body massage chair that comes with a 3-year warranty. It is a pre-assembled chair that is available online for $1,999 with no shipping cost. The chair has SL double tracks, AI voice control, a three-dimensional smart roller, instant access, and Bluetooth features. It is the best option for those who are looking for a massage chair for spine massage therapy, zero gravity, and yoga stretching. The chair has lower back heat and a vibrator. You can buy the chair in black or brown color as per your desire.
Now, let's get into a little more detail about the key features of the iRest a306 massage chair. It will help you make an informed decision.
1. Full Body Massage
The chair is best to offer you full body massage with its features, such as zero gravity, back heat, body scan, foot rollers, air massage, and 3D rollers. These are the features that are necessary to help you enjoy a deep massage for relaxation and several other health benefits. In its price, this massage chair is a real treat.
2. AI Voice Control
This is the era of ease and convenience. Thanks to the advancements in technology, people are now used to look for products that offer maximum convenience. Fortunately, the a306 massage chair comes with an AI voice control feature. Therefore, you have the convenience to select your massage program by simply telling the massage chair.
3. 3D Smart Rollers
The iRest a306 chair has soft quad design 3D smart rollers, giving a human thumb feeling. Due to this, you will enjoy an enhanced massage experience. With the help of rolling manipulation, the meridians on your back, forehead, acanthus, and top of your head will dredge.
4. SL Double Tracks
You can integrate the three-dimensional touch rollers of this massage chair with a 53'' SL track roller. These rollers go with the spine curvature from your neck to the glutes, giving you complete coverage.
5. Zero Gravity
Zero gravity function has three stages and the third one is more reclined. Your legs will be higher than the heart level on full recline. At this point, you will experience the most effective therapeutic effects immediately.
6. Bluetooth
The a306 chair has built-in Bluetooth technology, allowing you to enjoy your favorite music while having a great massage. You can connect your cell phone via Bluetooth. The best part is that you can also answer your phone calls. The headrest of the chair has built-in speakers that offer great sound.
Apart from the above-listed features, there are also a few other unique features. The chair provides instant access to different tasks through a quick access panel on the armrest of the chair. Another great feature of the chair is the leg extension. Therefore, you can adjust the foot and calf massager according to your leg length. The chair also has a USB slot and a phone holder where you can place your phone during the massage.
Specifications:
Look at the following table for complete iRest a306 specifications:
| | |
| --- | --- |
| Model | A306 |
| Massage Robot | 3D Rollers |
| Rated Power | 120W |
| Rated Voltage | 110V ~ 60Hz |
| Max. Load Weight | 330 lbs |
| Recommended Height Range | 6.23 Feet |
| Auto Time | 20 Min |
| Total Airbags | 38 |
| Noise | <50 dBA |
| Auto Program | 12 |
| Recline Angle | 90 to 170 Degree |
| Gross Weight | 198.42 lbs |
| Product Size | 61.02'' x 29.92 x 33.46'' |
| Required Recline Clearance | 1.96'' |
| Shipping Box Dimensions | 54.03'' x 29.92 x 46.46'' |
Now, we will go through the benefits of having an a306 massage chair.
Benefits of a306 Massage Chair
Visiting a massage parlor or a spa for relaxation regularly is an expensive thing to do. Apart from the financial aspect, it is also a little hard to join the massage sessions, every day, especially during this COVID-19 pandemic. So, why don't you take the massage parlor at your home by buying an a306 massage chair? The best thing is you can have this chair both at your home and in your office. There are a lot of benefits of having a massage chair like a306 from iRest.
Here are the most significant benefits associated with an iRest a306 massage chair:
Improved post-exercise muscle recovery
Reduces stress and anxiety
Helps in improving sleep patterns
Relieve from the sore muscles pain
Relief from lower back pain
Minimizes stiff neck issues
Enhanced blood circulation
Improved oxygen flow
Flushing of the lymphatic system
Boosts body's natural immunity
Decreases severity and frequency of headaches
Spruces up intimacy and physicality
Improves problem-solving skills
Better workplace harmony
Boosts employee loyalty
Relieves stress-related health issues
You can enjoy all the above health-related benefits by having a great massage chair at your home or workplace. These chairs also assist executives to stay mentally fit and enhance overall wellness.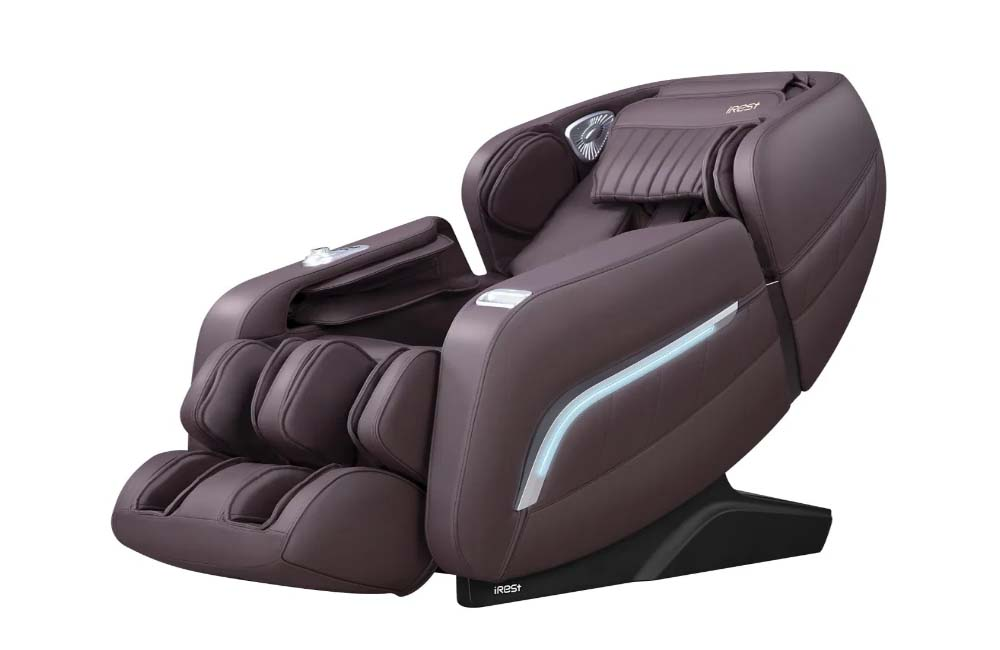 Conclusion
The iRest a306 is a reliable massage chair with many unique features and benefits. It offers you a complete massaging solution at your home and workplace. It is a perfect massage chair, especially at the price it is available at. You will relax, play your favorite music with Bluetooth connectivity, and can control the functions easily with your voice. Therefore, if you were looking for a great massage chair for your office or home, then this could be the right choice to go for.