Everything to Know About iRest 188
You will hardly find anything as relaxing as having a body massage after a hectic day at work. It is a fact that most of us do not find time to join and visit a SPA daily. Therefore, there needs to be some kind of solution for us to have the healing effects of massage therapy, regularly. Here comes the iRest 188 chair to rescue. It is an advanced massage chair that you can buy for your home or office for relaxation at your place. Many people are using these chairs at home and office just because that they couldn't follow a regular SPA routine.
In this article, we will give you a brief review of the iRest massage chair. This should help you decide whether or not this is the massage chair you are looking for.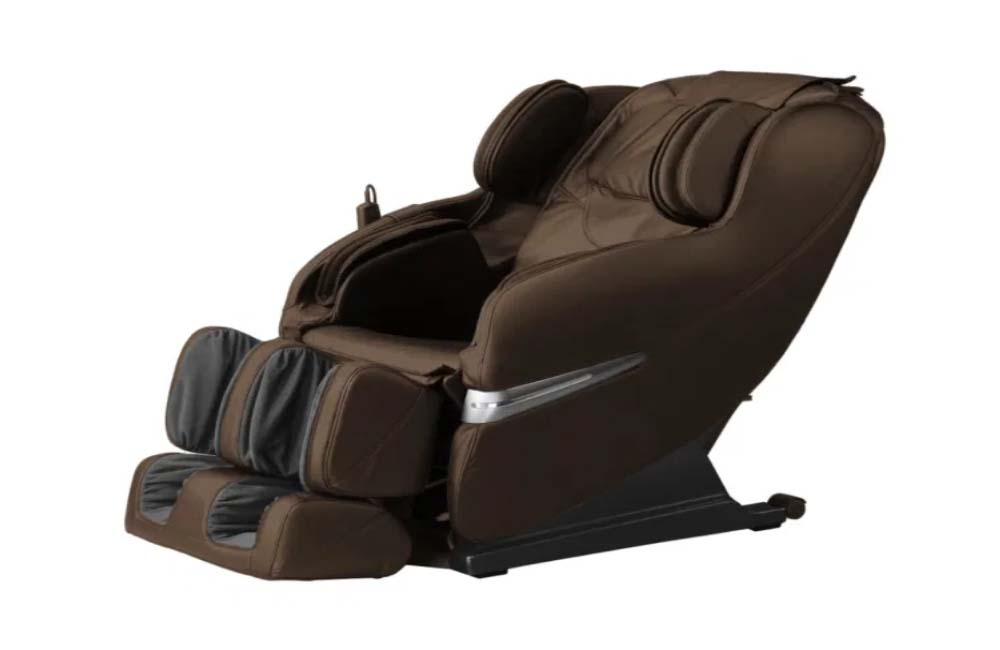 About iRest 188 Massage Chair
The iRest 188 is a unique massage chair with motor and vibrating tools for enhanced body massage. It offers you a 3D body massage that is far better than having a normal massage. This chair is ergonomic and is suitable for those who have issues like regular aches and back pain. Using this massage chair is very easy with its simple controls. The price of this massage chair is $899.00, which seems very economical keeping in mind the many great features of the chair. This chair comes with a 3-year warranty.
It is currently one of the best full-body massage chairs available in the market with 3D smart roller and S-tracks. The chair features automatic body scan, zero gravity, automatic massage programs, an extendable footrest, etc.
The iRest 188 is suitable for those who need a massage chair for:
Air compression therapy
Spine massage
Lower back heat function
Calf and foot massage
It is a complete body massage chair with advanced functions. You can order this chair online from the official Massage Chair Max website. The best part is that there is no shipping cost for this chair.
IRest Massage Chair 188 Features
This massage chair is packed with many advanced features that make it a top-notch choice for those who need a perfect massage chair. Here are the most prominent features of the chair you should know to make an informed buying decision:
1. Automatic Body Scan
This feature of the chair detects the data of your body weight, spine, and height. After data detection, it adjusts an appropriate massage position according to your waist, back, and neck, etc. This intelligent system scans the back and ensures an effective massage therapy by contouring the unique curves of the spine of different users.
2. Intelligent Mechanical Hands
The role of this unique feature is to collect the data constantly on your back curve. Doing this helps the massage chair emulate massage techniques that a professional therapist uses to provide a multidimensional, stereo massage. The intelligent hands of iRest 188 match the professional therapist's techniques to perform:
Kneading
Squeezing
Gripping
Pushing
Pressure
Flapping
Twisting
Swinging
These intelligent hands move through your neck, back, waist, and shoulders to offer the most effective massage. They induce the curves of your back automatically, with a 21cm width range and135cm back range, covering your entire back. You can adjust the width between 6cm to 21 cm, with available width options.
3. S-Track
The chair has an s-shaped curve, supporting the human body. This feature is a combination of human engineering codes and back massage therapy structures, giving a perfect back massage. With the S-Track feature, you will get perfect support for your back and neck, especially your lumbar area. The massage effects are improved due to this position as it allows every spine disc to separate & decompress individually, helping nutrients for entering disc tissues.
4. Full-Body Compression Massage
The iRest 188 massage chair has airbags for compression massage. Therefore, you will enjoy compression massage for your neck, arms, shoulder, feet, thighs, and calves. The chair also has a manual mode which allows you to turn on/off individual airbag regions independently.
5. Zero Gravity
Zero gritty has three stages, and the third one is most reclined. The legs will be higher than the heart level when fully reclined. It results in incredibly effective therapeutic effects. You will feel the effects immediately.
6. Carbon Fiber Heating
The lower region of the lumbar of your spine gets the heat which helps relieve the tension in the lower back. It also relaxes your underlying joints and muscles.
6. Automatic Massage Programs
IRest 188 chair has several auto massage procedures. All automatic programs are unique and provide a different style of massage. For example, some programs focus on kneading, whereas others focus on tapping. The massage intensity also varies from the massage programs. You have healthcare, sleeping, relaxation, and more. These programs help you enjoy massage quickly.
7. Calf and Foot Massage
The ergonomically designed foot massager combines four massage techniques, including Shiatsu, squeezing, scraping, and kneading. It has a two-directional movement control that gives you a motion that resembles the human massage techniques. It helps in loosening and stretching muscles through proper pressure. You will be able to enhance muscle reflexes and improve the flow of blood with the help of airbags.
Apart from the above-mentioned, there are also many other features available in this massage chair, including an extendable footrest. With an extendable footrest, you have the freedom to adjust the foot and calf massager according to your leg length. In short, the a188 massage chair is a complete solution for your full-body massage needs.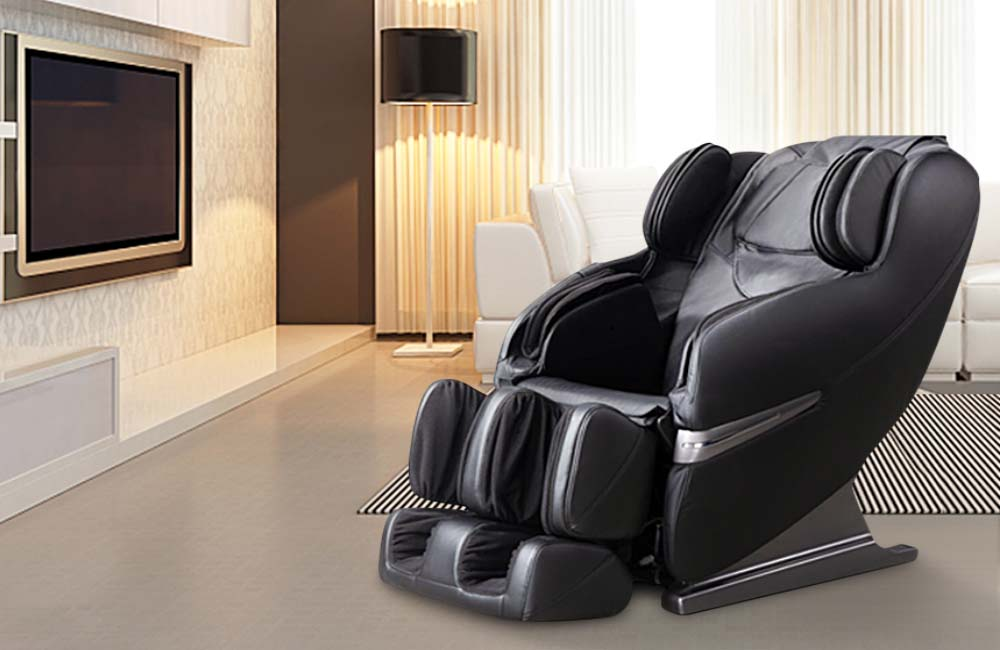 Specifications:
Look at the below table for complete specifications of the a188 massage chair:
| | |
| --- | --- |
| Model # | A188 |
| Rated Voltage | 110V ~ 60Hz |
| Massage Robot | 3D Rollers |
| Max. Load Weight | 330 Lbs |
| Rated Power | 120W |
| Total No. of Airbags | 38 |
| Suggested Load Weight | 6.3 ft. |
| Noise | <50 dBA |
| Auto Time | 15/20/25/30 Minutes |
| Auto Program | 12 |
| Recline Angle | 90-170 Degree |
| Product Size | 47.25'' x 32.28'' x 40.16'' |
| Shipping Box Dimensions | 40*20*13 |
| Gross Weight | 155 lbs |
| Required Recline Clearance | 2.9'' |
The iRest 188 model is a reliable massage chair with several advanced features to offer a full-body massage. If you were looking for a great massage chair for your office or home, this is the massage chair you need. At this price, it is a perfect massage chair to get you great, full-body massage therapy at your place.