Relieve Muscle Soreness & Tension
Back neck massager can be used to relax the body and relax the back, neck, shoulders, waist, and calves. Neck shoulder massager is particularly effective for neck stiffness, shoulder muscle soreness, and back pain relief and eliminates body muscle fatigue and tightness.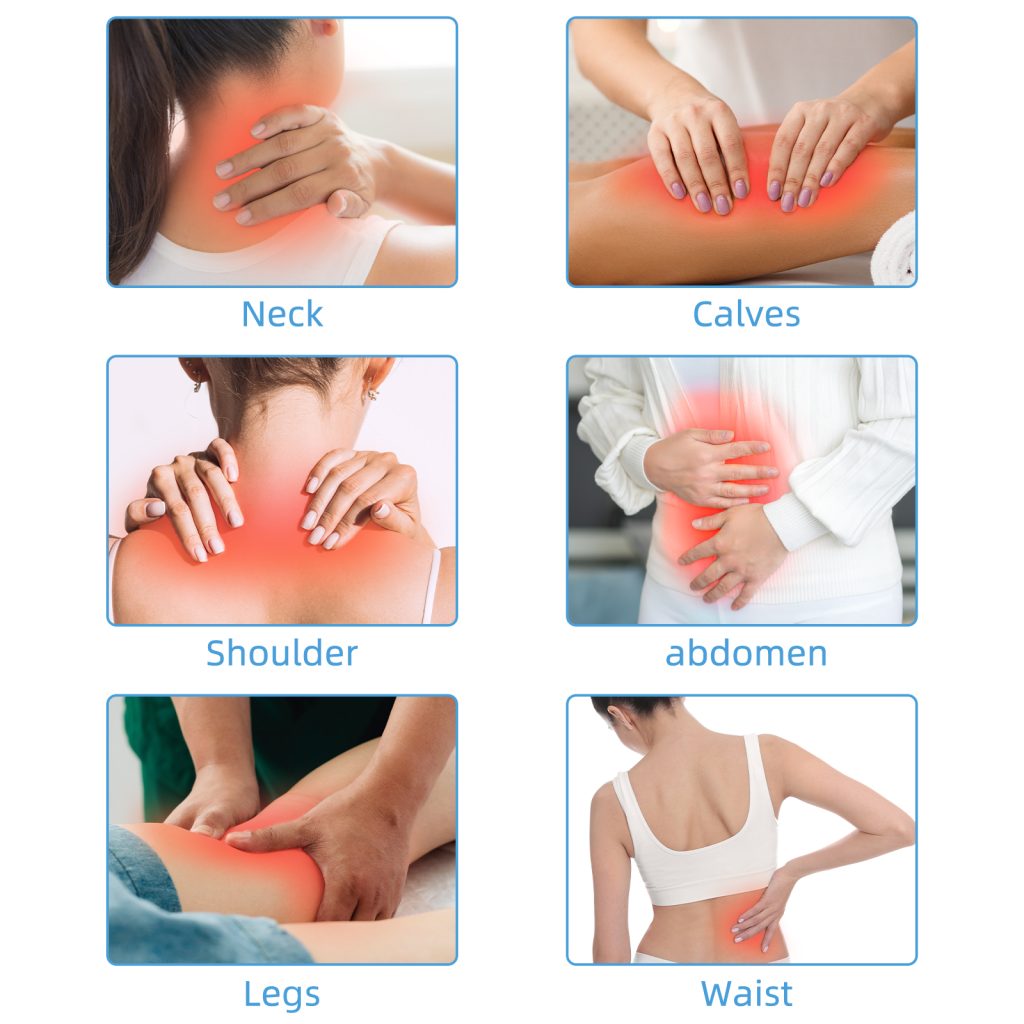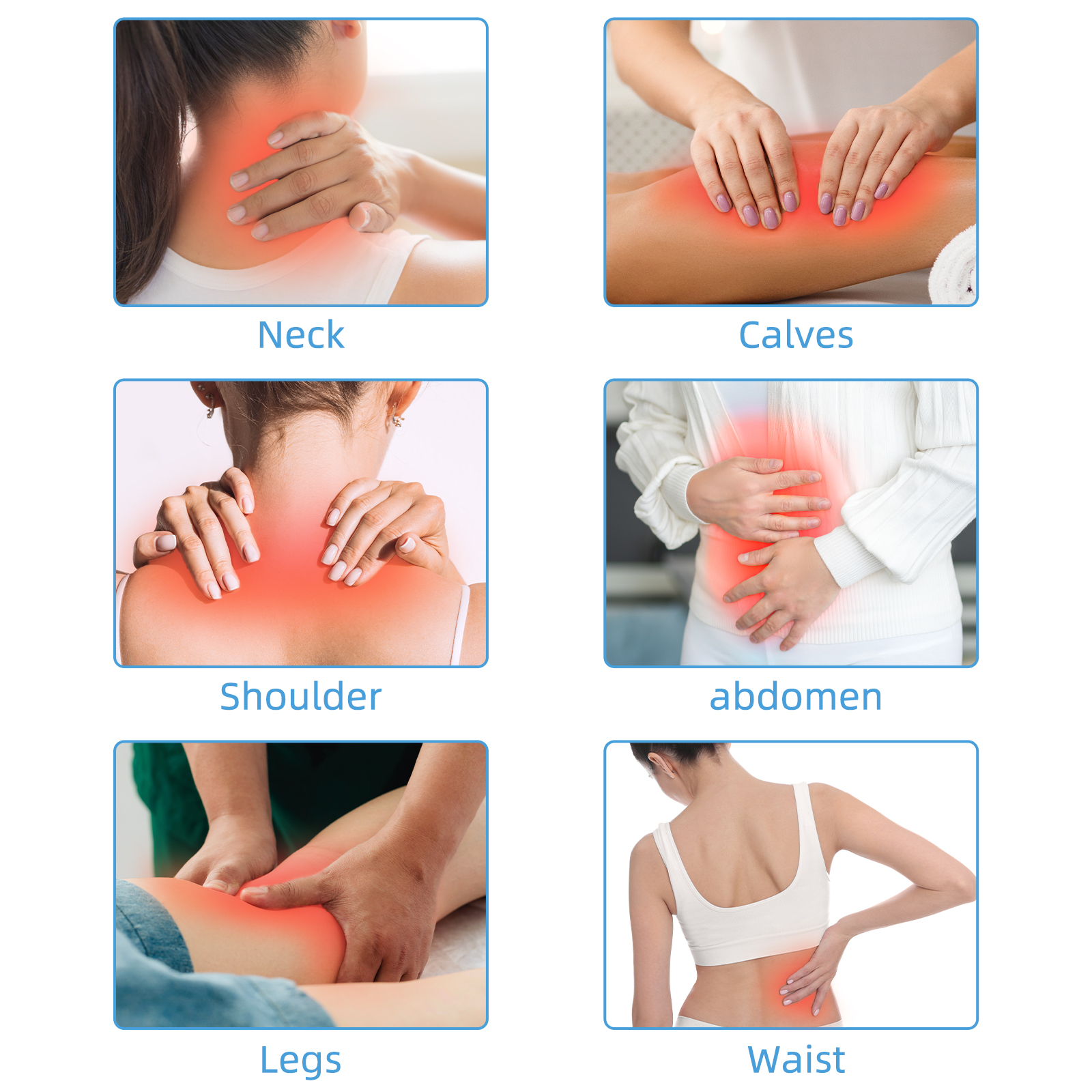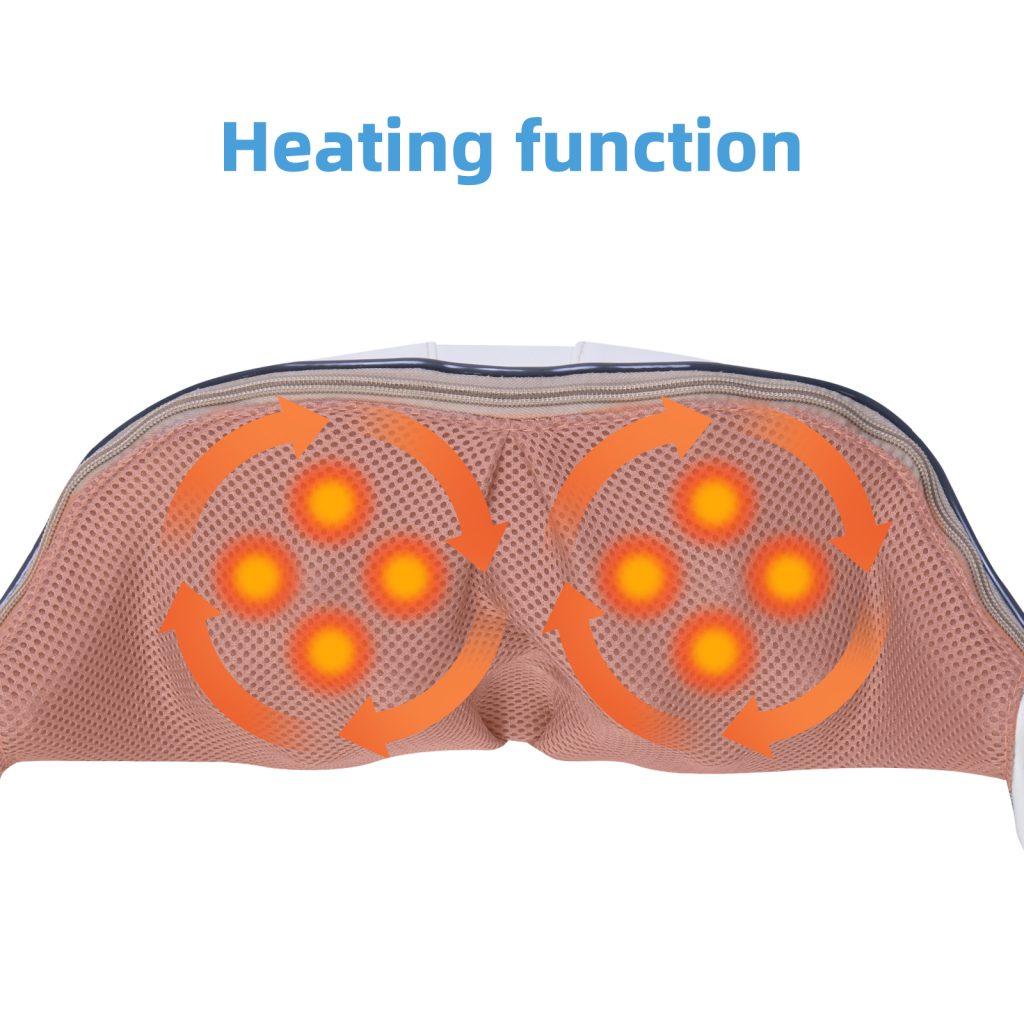 Want to relieve your unbearable back pain? Place back massager on the painful area of back muscle, kneading massage, and heating repeatedly; the heat will penetrate deep muscle tissue and promote blood circulation to get back pain relief.
This corded shoulder massager comes with 4 Big nodes and 4 small nodes, which can provide deep tissue massages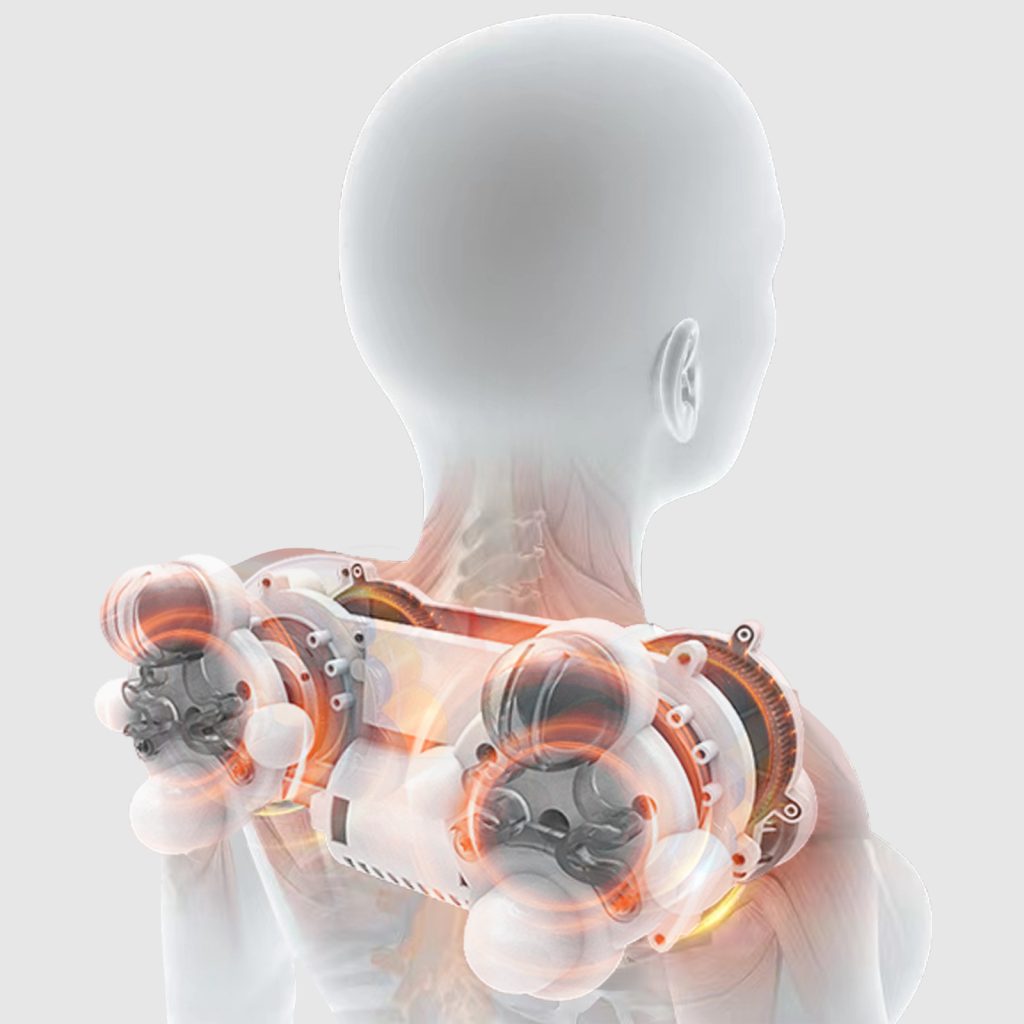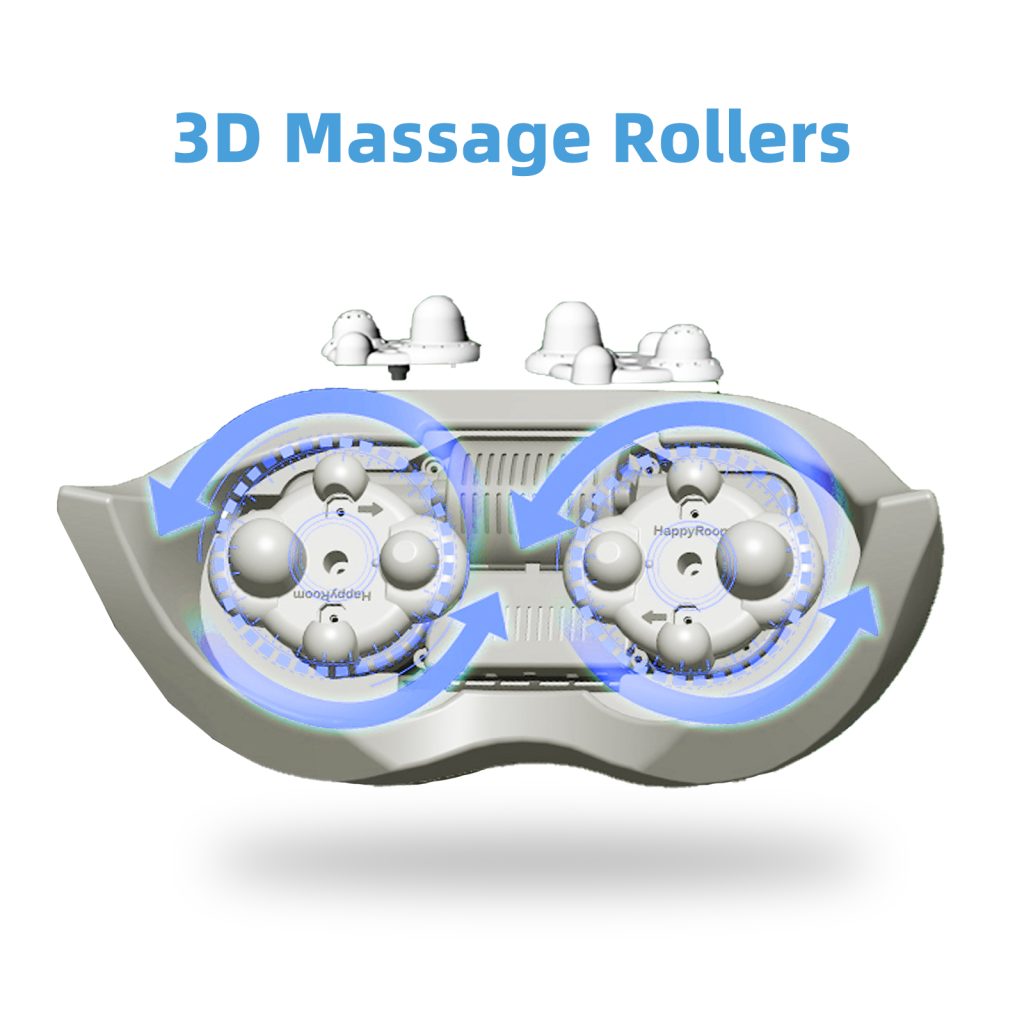 With 3D rotation kneading massage rollers in a U-Shaped Ergonomic design, it can deep-kneading massage relax tense body muscle pain.
Intensity And Direction Control
Three custom intensity modes offer you a customized Deep tissue massage experience. Direction control offers bi-directional movement control to mimic the motion of an in-person massage experience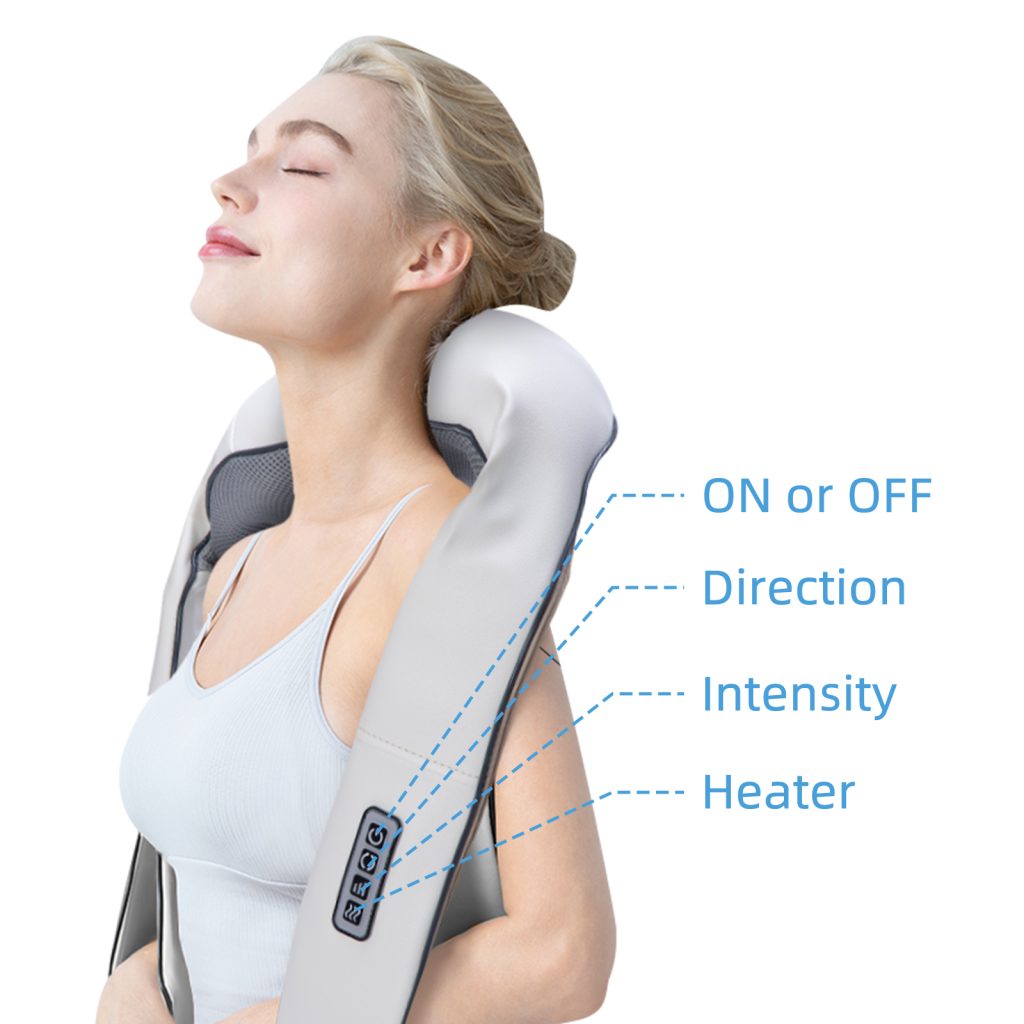 This shiatsu kneading shoulder and neck massager is the best gift for your loved ones!