MassaMAX MT336 is a brand new 2023 4D smart massage chair. It is a very worth buying whole body relaxation product.
With a flexible 4D massage robot, 15 automatic massage programs, and multiple high-end designs, you can enjoy a new massage experience at home.
MassaMAX MT 336 4D Massage Chair
The airbag is the core massage function of the massage chair. According to the crowd's needs, the MassaMAX A336 massage chair enhances the airbag design of the arms and legs, lengthens the arms to the palm, strengthens the legs to the knees, covers most people's heights, and can be shared by the whole family.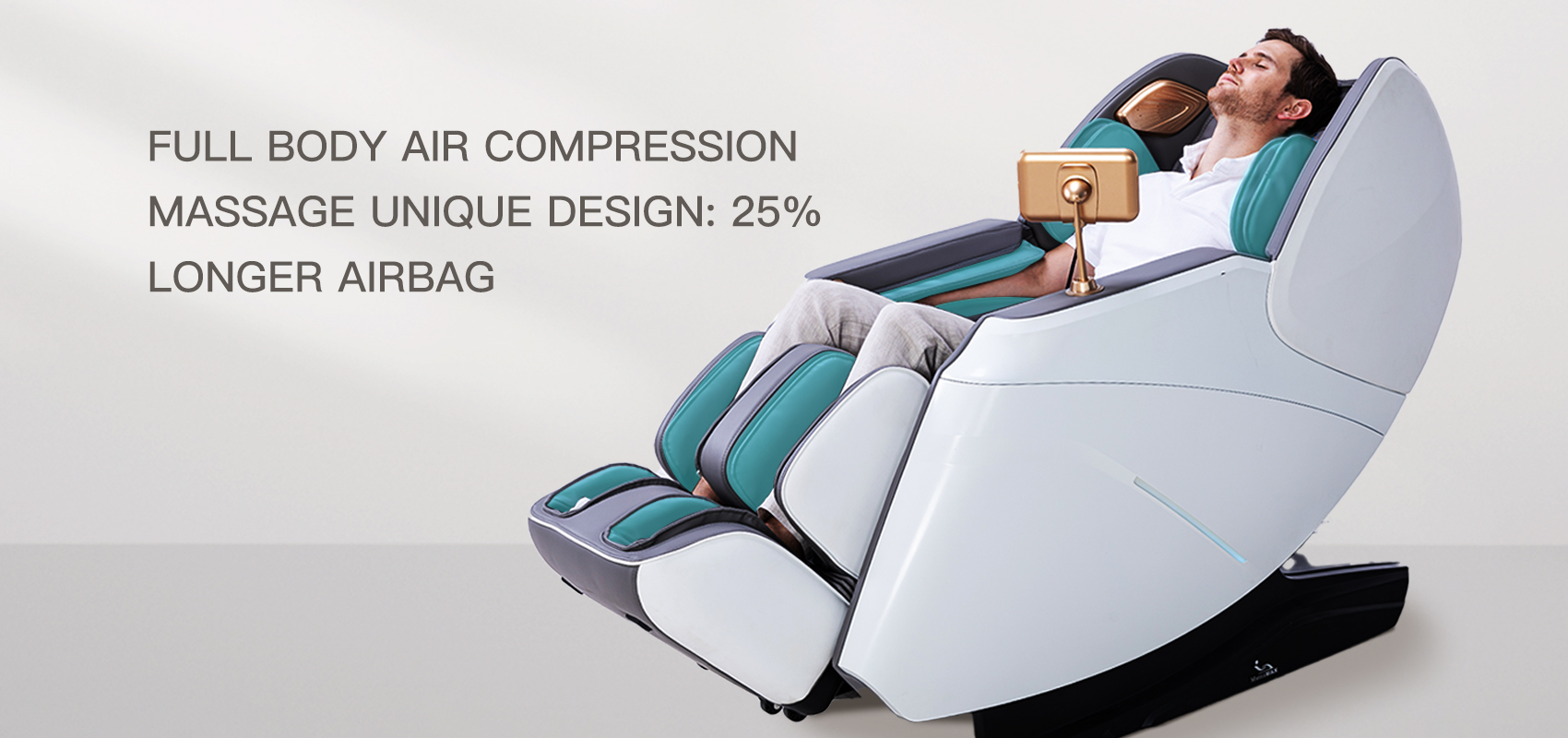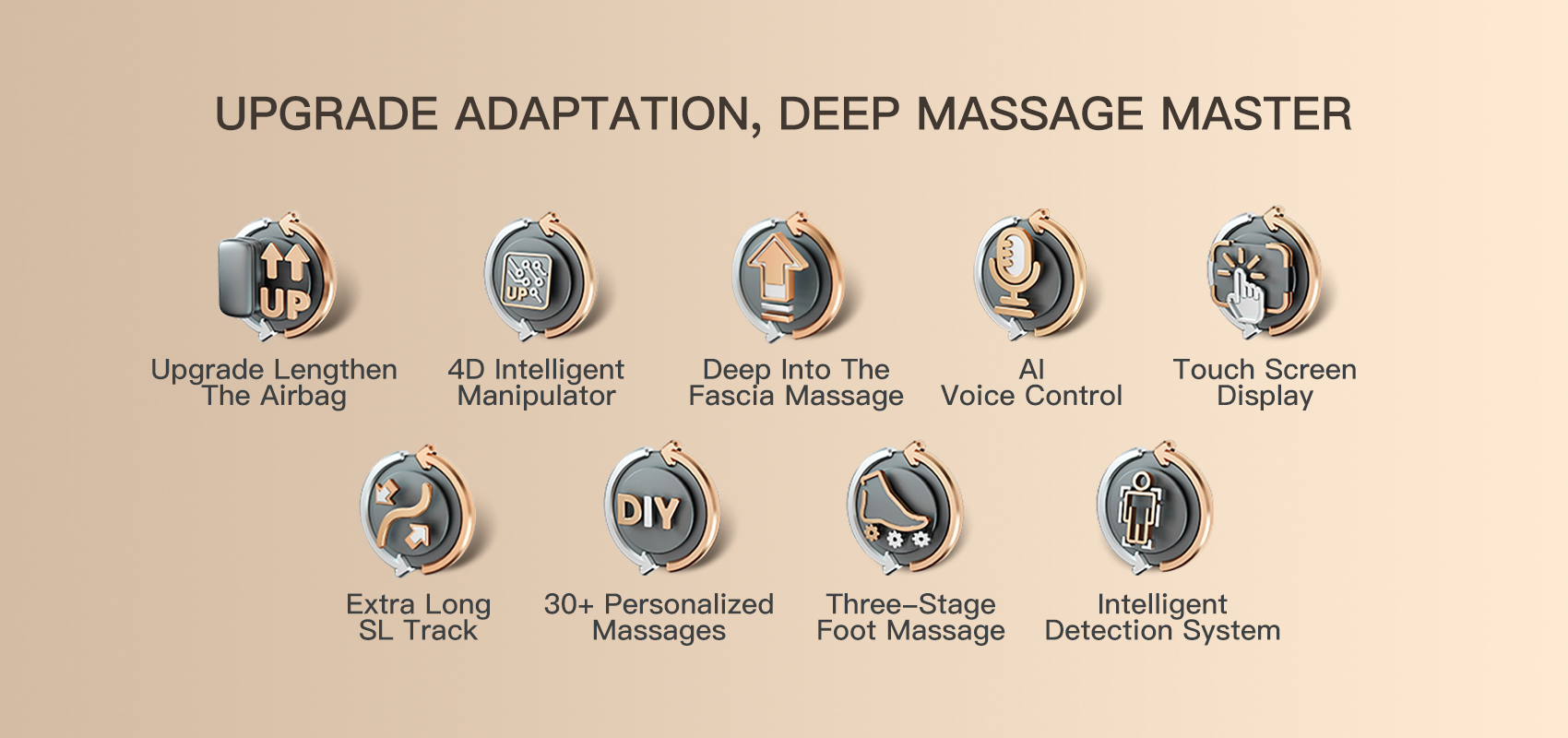 ADVANCED MASSAGE

Precise Massage, 4D Bionic Manipulator
MT336 adopts a flexible manipulator. The new elastic structure can intelligently match the massage intensity according to the hardness of different parts of the human body so that different stress groups can enjoy a comfortable massage without pain. At the same time, the massage techniques such as finger pinch and acupressure are highly restored to reach the deep sore muscles and quickly relieve the fatigue and soreness of the body.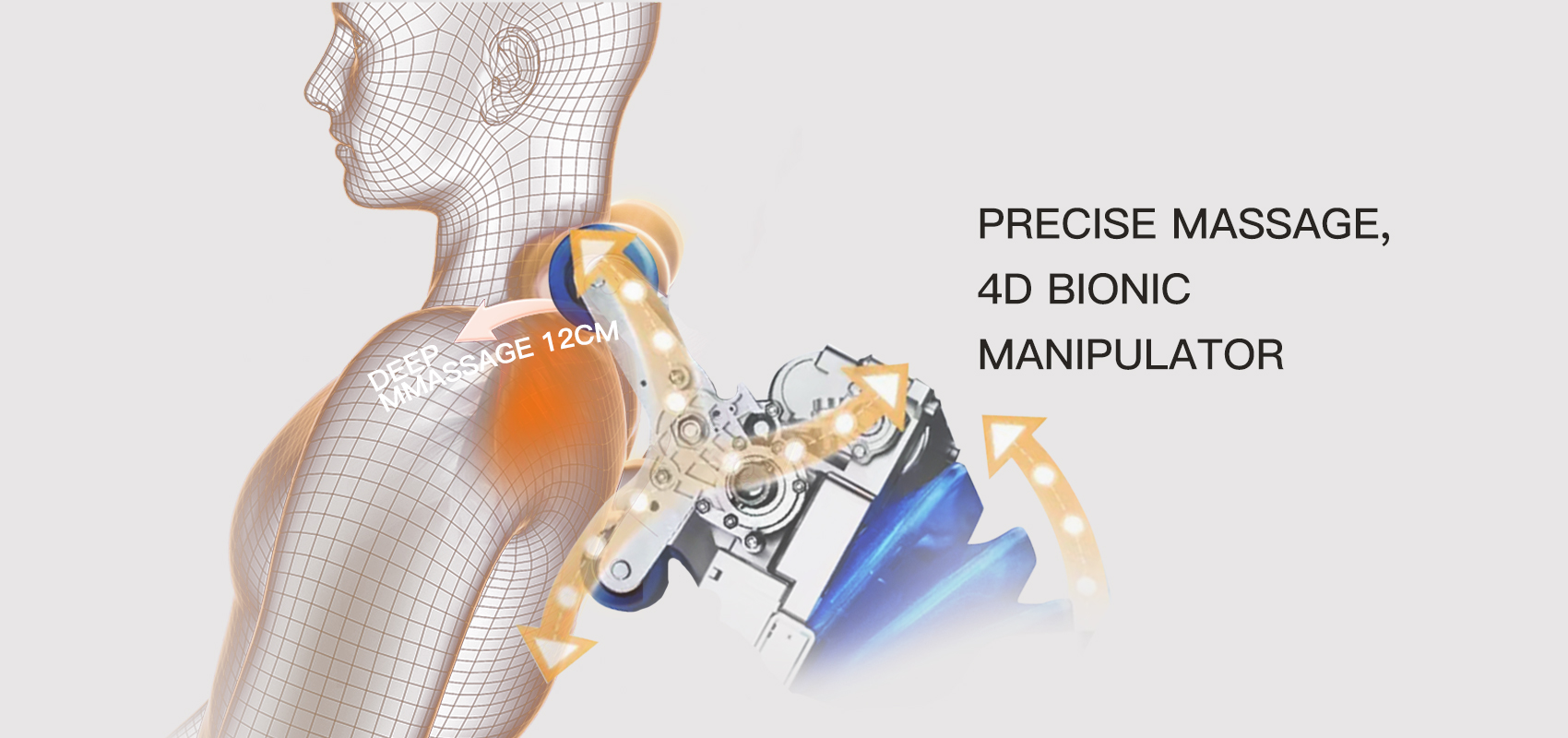 Combined with human engineering and studied super long"SL" shape space curved rail technology, Massage distance is 53.15", makes you enjoy a personal massage from the neck to the leg, helps to maintain the human body vertebra "S" shaped curve, achieves relaxing the spine and relieve tense muscles.
Built-in voice control can be adjusted at any time during massage, making massage more convenient.
Automatic body detection function
The flexible manipulator automatically detects and fits the neck, shoulders, back, waist, buttocks, and other parts of the human body, making it more docile and accurately rubbing every soreness.
Touch Screen Control, Program Memory Function.
The user-friendly touch design makes the operation simple and free. Individual massage programs can be customized for different body types and requirements. The next time you use the chair, press the memory button to enter automatic memo mode and enjoy an intimate massage.
Yoga Stretching Function Space Capsule Zero Gravity
Designed for relieving pain and stiffness on muscle especially, simulate Thai stretching back muscle, loosening muscle and bones, relieve fatigue.
There are a variety of acupuncture points on the human foot. The three-stage (forefoot, sole, heel) linkage covers the whole foot, stimulates acupressure points, squeezes and pushes, and stimulates the points. Its quick release of foot pressure makes you enjoy the feet spa at home.
Through the touch of the sole of the foot, the calf of MT336 can sense your height and leg length, and automatically adjust the comfortable length of the leg. The maximum stretch length can reach 7.9", suitable for people of different heights.
The Salient palm massage can effectively stimulate blood circulation in the hands, and relax our hand muscles.
***Notice: This product is not suitable for people with high blood pressure and heart disease.