The A321 Massage Chair is one of the best sale chairs features a 53.15″ SL-Track, 3D roller to smoothly massage from the base of the neck through the curvature of spine and wrapping around the glutes. With reflexology foot rollers, full body air compression massage, zero gravity recline, lumbar heat and Bluetooth, the A321 is a very affordable chair with many premium design elements.
Intelligent mechanical massage hands
The A321 is equipped with soft quad style 3D rollers-the intelligent mechanical massage hands to mimic the feel of the human thumb. They continuously collect curve data on the back and imitate the massage techniques of professional masseurs, such as knead, squeeze, flap, press, push, hold, swing, and twist to achieve multidimensional massage. Therefore, the mechanical massage hands can effectively massage the human cervical, thoracic and lumbar spine. This method can ensure a greater strength massage for the back, which can be compared with professional massage methods to refresh yourself and reduce fatigue.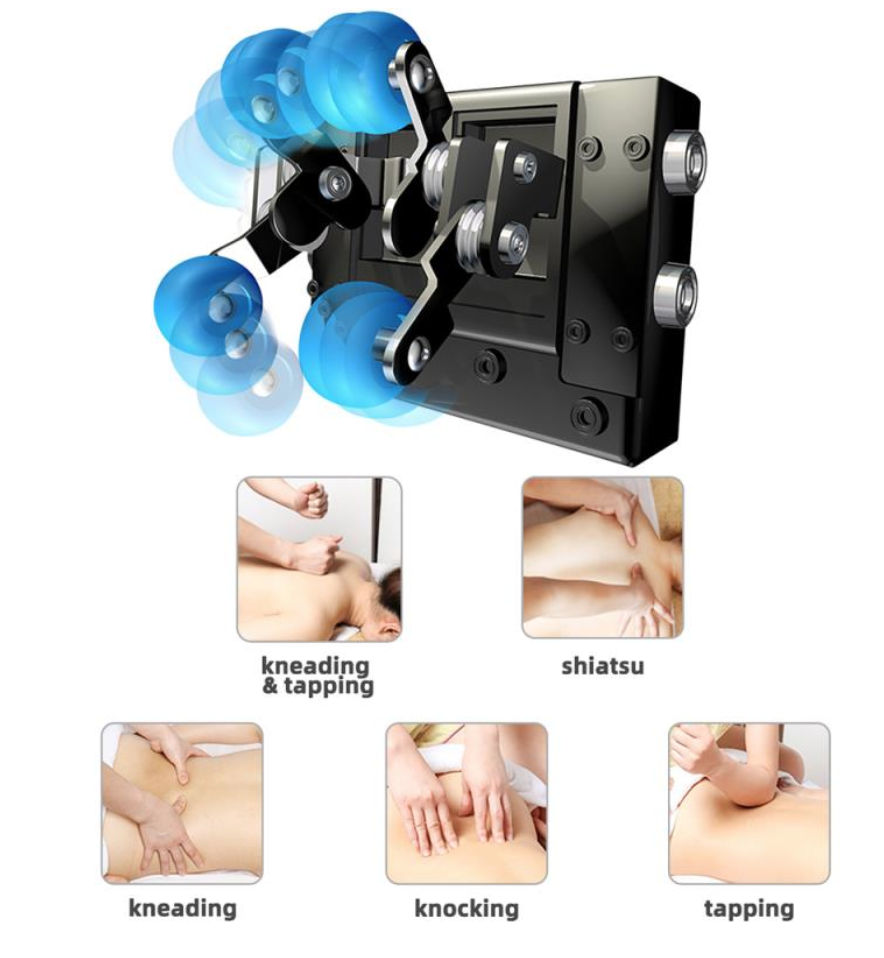 The 53.15″ Long SL track deeply fits the human spine curve, the massage rollers go up and down from neck to thigh, which massage area is 50% larger than S track.
There are 3 levels zero gravity angles, clicking the button to adjust a comfortable reclining angle. Meanwhile, your heart and knees are in a horizontal line, which can effectively reduce heart pressure and stimulate blood circulation. When reclined into the zero-gravity position, the complete weight of your back is virtually supported by the backrest which maximizes the intensity of the massage.
Based on biomechanics, ergonomics, and model physical therapy, aim to human skeletal characteristics, combined with zero power, long curved rail massage, modern physics stretch, point, the airbags will bring you supreme massage experience when you at home, keep health and activity every day.
Heat is provided to the lower lumbar region of the spine which helps relieve lower back tension and relax the underlying muscles and joints.
Foot rollers located on the bottom of feet spin and stimulate acupuncture points and multiple airbags along the sides and back of the legs and feet inflate and squeeze at the same time which generates a much deeper massage.
Draining Massage for Legs
Entire calves are kneaded and squeezed by up-and-down movements of the airbags, draining massage play a very good role in relaxing calf muscles and soothing calf swelling.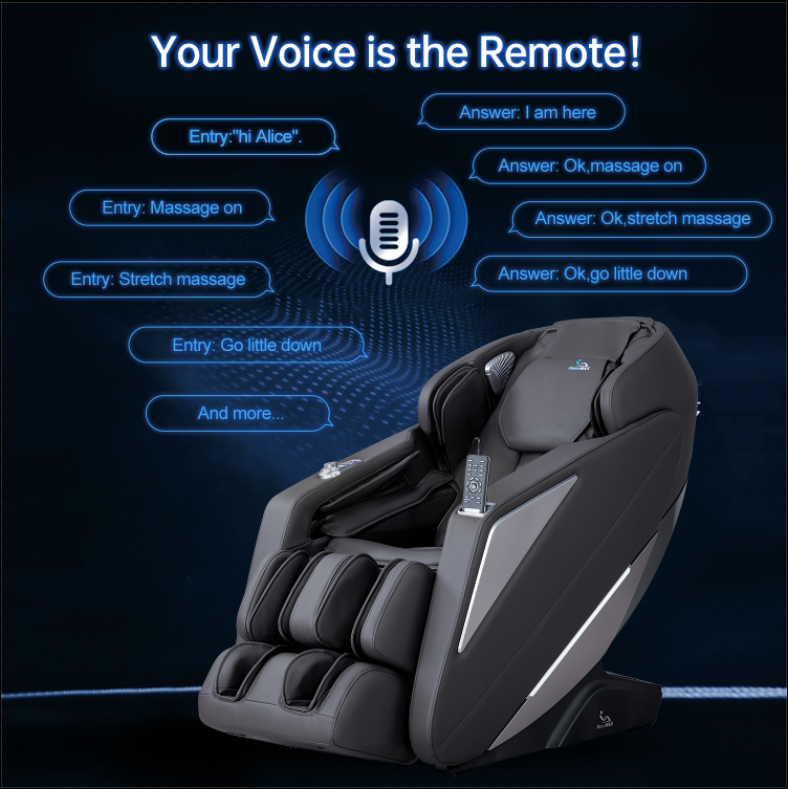 Intelligent AI Voice Control
Your Voice is the Remote! Built with Intelligent Voice Control function, you can easy control your massage by simply telling the MD321 massage chair your program selection.
| | |
| --- | --- |
| Model | MD321 |
| Massage Robot | 3D Rollers |
| Rated Voltage | Rated Voltage |
| Rated Power | 150W |
| Maximum Load Weight | 330 Lbs |
| Recommended Height Range | 5.25ft - 6.23 Feet |
| Roller Track Length | 53.15″ |
| Rated Time | 20 Minutes |
| Total Airbags | 34 |
| Recline Angle | 90-180 |
| Seat Width | 20.08" |
| Gross Weight | 253.53 lb |
| Net Weight | 209.44 lb |
| Shipping Box Dimensions | 63.8″ x 30.3″ x 33.4″ |
| Product Dimensions | 66.93″ x 29.92″ x 46.46″ |
| | |