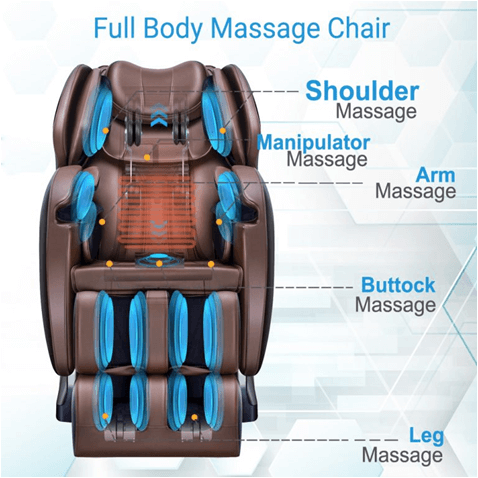 Ootori A600 Full boday Massage Chair which features 3D rollers, air massage, zero gravity, foot rollers, back heating and body scan at an affordable price.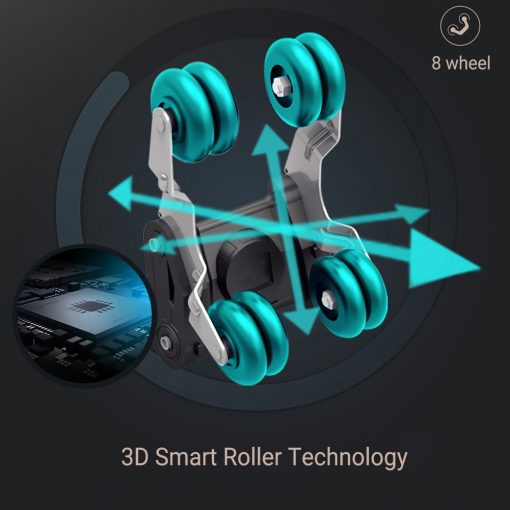 Smart Rollers Human Hand-Like Massage
The Massage Chair performs various techniques such as kneading, tapping, Finger-P, shiatsu, and knocking. 3 automatic massage programs, all massages types are based on shiatsu therapy to give user full massage experience. The A600 is equipped with soft quad style rollers to mimic the feel of the human thumb, thereby enhancing the massage experience. The rolling manipulation helps dredge the main meridians on the back, acanthus, forehead and the top of the head, along which the acupuncture points are distributed, to clear the collateral channels.
The smart system scans your back and delivers a message that contours the unique spine curve of each individual user of the chair.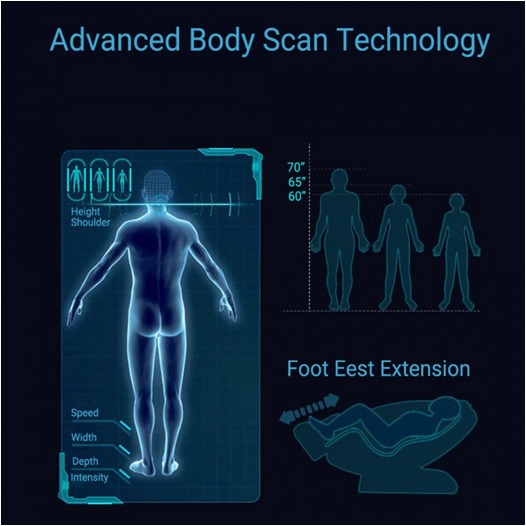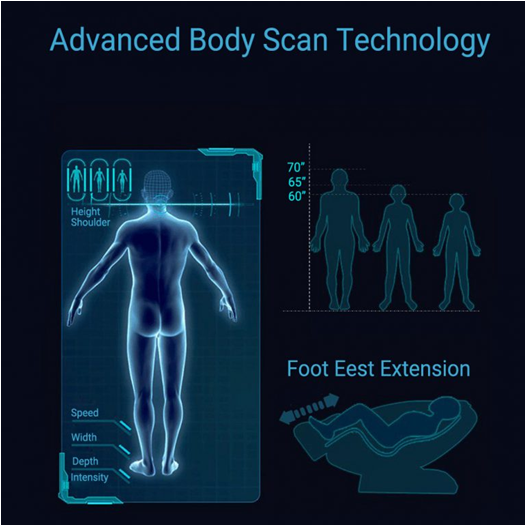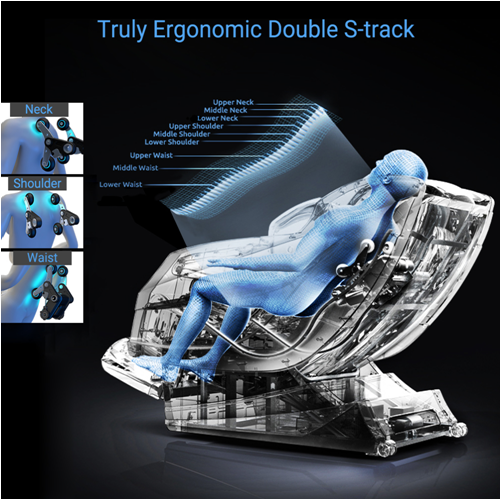 It provides support to both your neck and back, especially the lumbar area. This position increases the effects of massage as it enables each disc of our spine to individually separate and decompresses, allowing nutrients to enter disc tissues.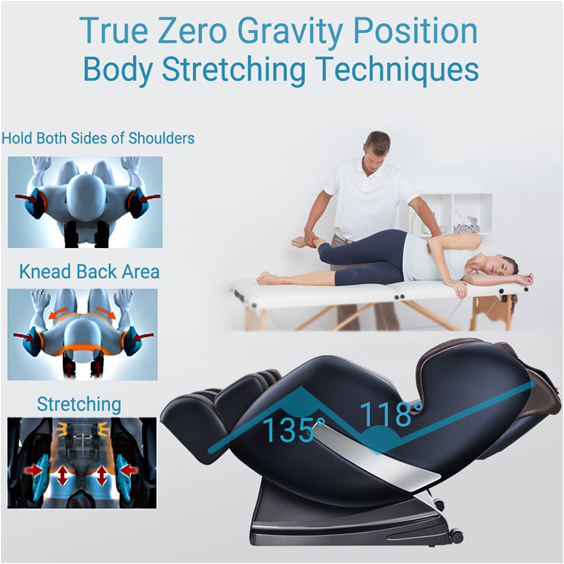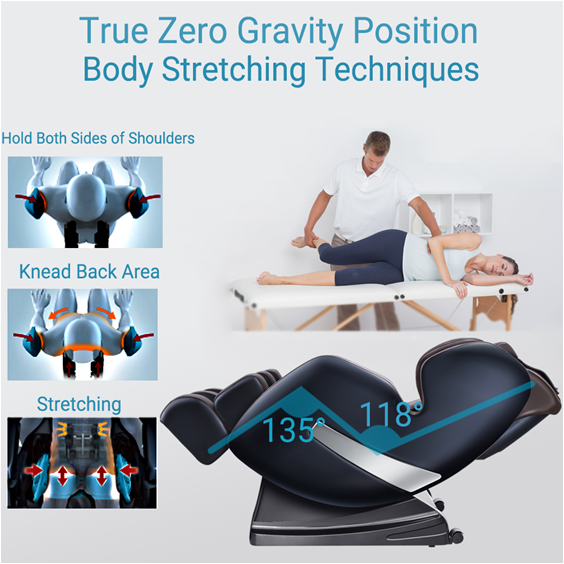 There are 3 stages of zero gravity, the 3rd being more reclined. When reclined fully, your legs are higher than your heart level, resulting in therapeutic effects that are incredibly effective and may be felt immediately.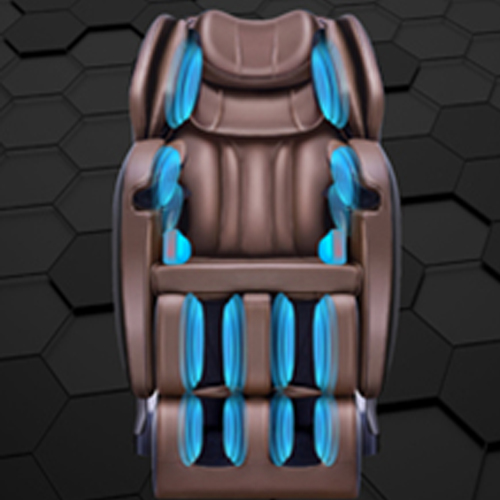 The 38 air bags offer a compression massage to the Neck, Shoulder, Arms, Thighs, Calves, and Feet. In the manual settings, you can independently turn on and off any region of the airbags.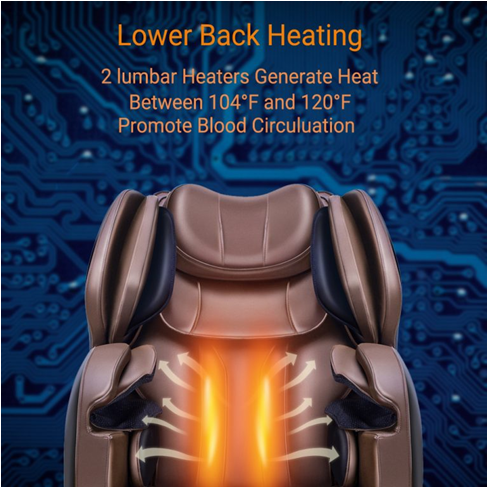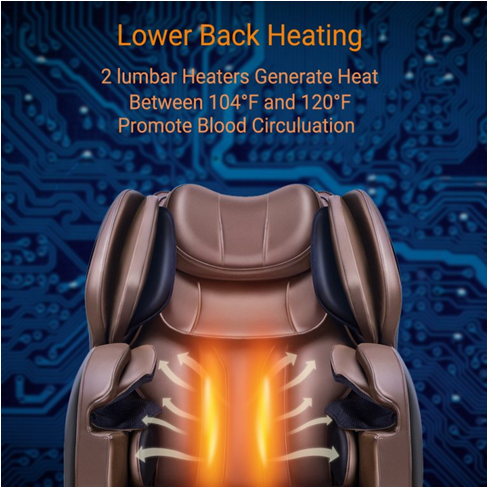 Carbon Fiber heating in backrest unit radiates heats of 40° to 50° to relieve cold and pain. The infrared wavelengths match human body wavelengths to allow better heat absorption promotes a faster metabolism.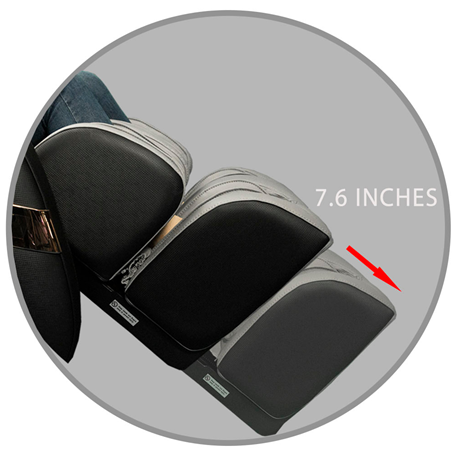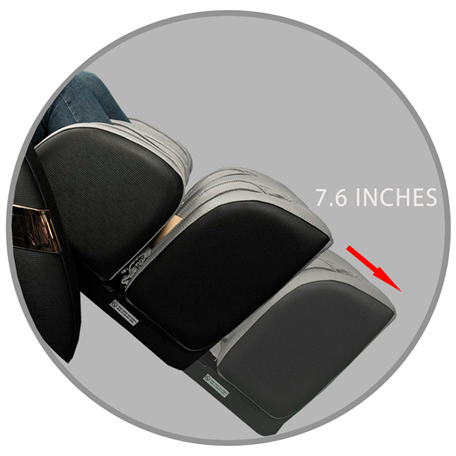 The calf and foot massager is capable of making adjustments according to each individual's leg length.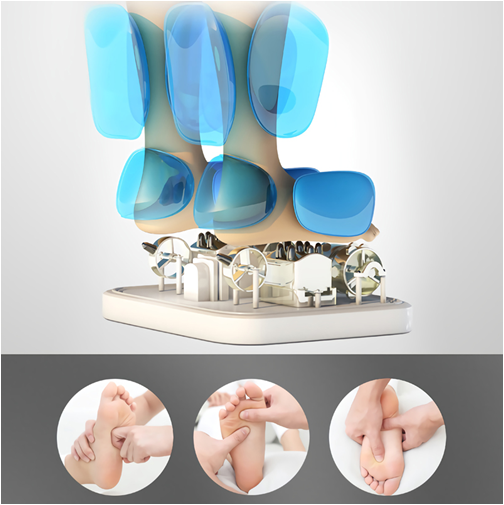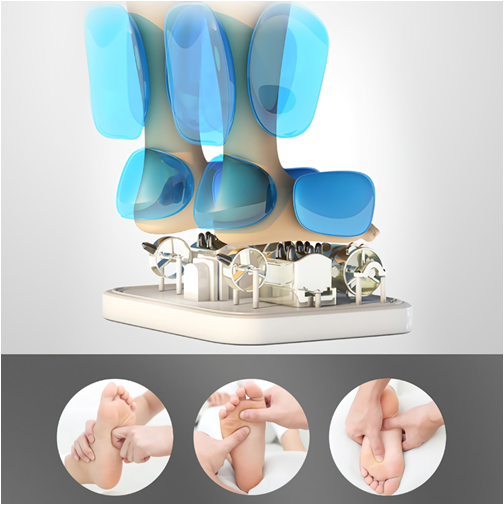 As the kneading reflexology rollers work on the bottoms of your feet, the air compression massage will squeeze away tension, leaving your feet feeling refreshed and renewed.
Model
A600

Massage Robot
3D Rollers

Rated Voltage
110V ~ 60Hz

Rated Power
120W

Maxinum Load Weight
400 lbs

Recommended Height Range
6.3 Feet
Roller Track Length
47.24″
Auto Time
15/20/25/30 Minutes

Total Airbags
38

Recline Angle
90-180 Degree
Seat Width
21.65″
Gross Weight
Main Part: 160.93 lbs
Arm Part
52.02 lbs

Net Weight
176.36 lbs
Shipping Box Dimensions
Main Part: 51.18″ x 33.46″ x 29.13″
Arm Part: 49.21″ x 29.92″ x 12.20″
Product Size
61″ x 30.7″ x 43.31″

Required Recline Clearance
3.9″