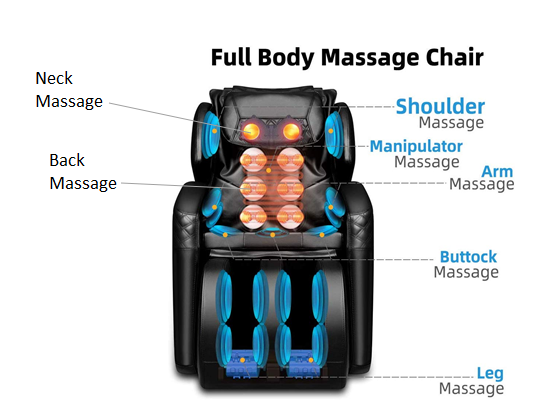 According to the acupoint massage, 8 massage rollers inside the backrest, foot rollers, and air-bags placed all over the shoulder, arms, seat, and legs, provide you a full body massage to relax from head to toe.
This position decreases weight off of your spine, lowering your blood pressure by reducing the load on your heart, stimulating circulation to the extremities, increasing the depth and effectiveness of the massage.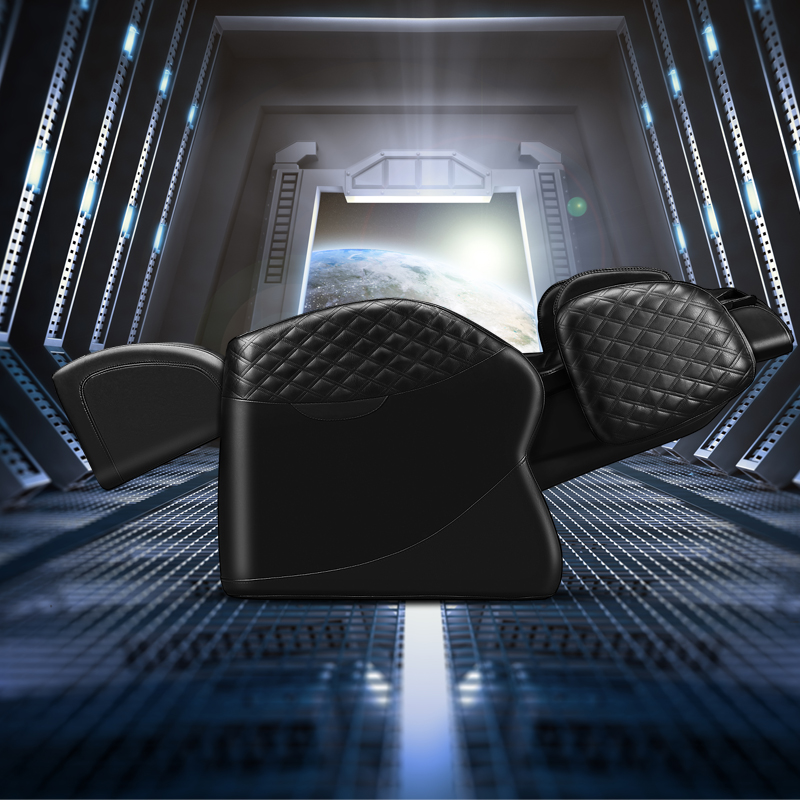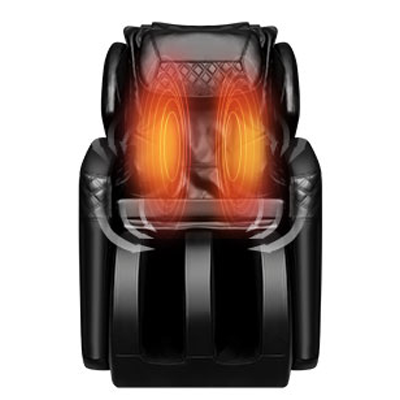 Carbon Fibre heating in backrest unit radiates heats to relieve cold and pain. The infrared wavelengths match human body wavelengths to allow better heat absorption promotes a faster metabolism.
The air-bags offer a compression massage to the Neck, Shoulder, Arms, Thighs, Calves, and Feet. In the manual settings, you can independently turn on and off any region of the airbags.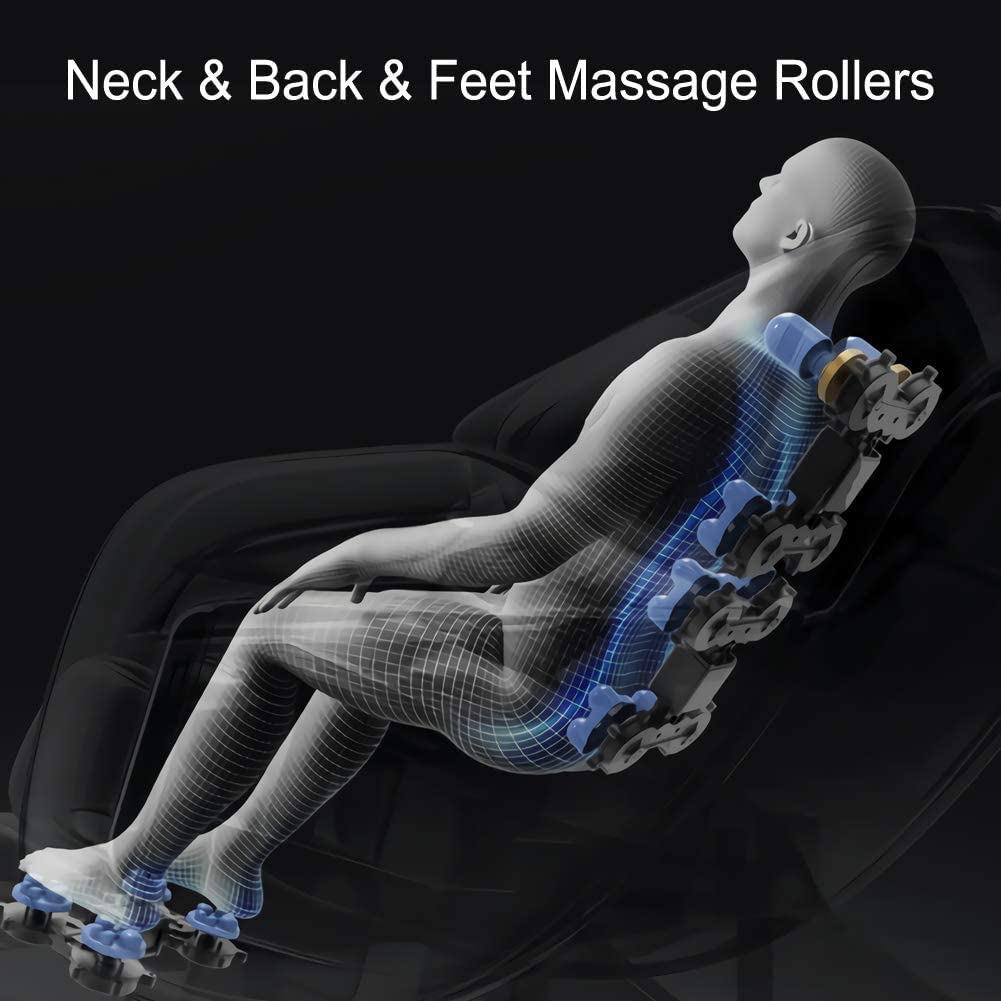 The Intelligent massage hands
The Intelligent massage hands imitate a massage therapists. The massage chair features an 8-roller smart-massage system that automatically matches the contours of your back and adapts to the shape of your body, providing a massage customized just for you. The chair's built-in air massage works together with the 8-point system to deliver a true full-body massage that will leave you smiling in bliss as your stress and pain melt away.
There are multiple airbags on the sides and back of the legs and feet,  which inflate for compression massage.  There is a rotating flat massage board on the sole of the foot, which can promote blood circulation and reduce the pressure on the sole of the foot.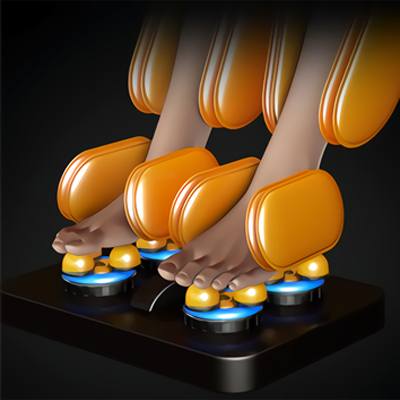 Model Nova
N500 Pro
Massage Robot
8 Point Rollers
Rated Voltage
110V ~ 60Hz
Rated Power
100W

Maximum Load Weight
265 lbS
Recommended Height Range
6.2 feet
Auto Time
5/10/15/20/25/30 Minutes
Length of the Power
70.8″
Length of the Control
70.8″
Total Airbags
38

Recline Angle
180 Degree

Seat Width
21.65″
Gross Weight
151.02 lbs

Net Weight
118.6 lbs
Shipping Box Dimensions
Mainframe: 40.35″ x 24.21″ x 18.50″
Back: 35.83″ x 9.84″ x 28.35″
Arm: 40.16″ x 11.02″ x 20.87″

Product Size
43.30″ x 31.3″ x 44.88″
Required Recline Clearance
7.87″
Message chair
It's a comfortable chair I just wished that the massage was a deep tissue massage. The rollers inside the chair just doesn't press hard enough on my back. It may be fine for some people but I'm just not completely satisfied with it. You get what you pay for and I did get a good deal on this chair.
Love it so much I hate it
Love this chair exactly what I was looking bored I've never given up and any time you won't miss where you'll find me in my chair
My chair
Chair is ok , the couple things that I don't like is #1 , it says for up to 6 foot 2 inches I'm only 6 ft 1 inch and still don't fit , #2 , it is so narrow up top on shoulders that the wire bags get so tight I only can fit one shoulder at a time
Awesome!
Better than described. Just a wonderful purchase. Everything you could want in a massage chair in this price range.