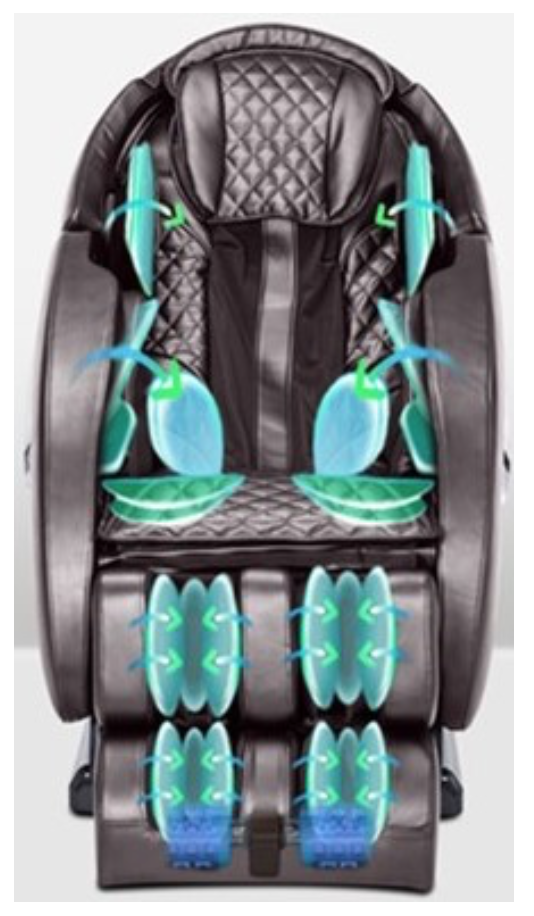 Chair is covered with airbags on neck, shoulders, back, arms waist, hips, calves & feet area. you can adjust the intense for your full body with shiatsu, kneading, knocking & kneading and so on.
Ootori 810L is designed with 3D massage hands, to make you feel like real human massage. Smart mechanism hands to perform kneading, knocking, tapping, shiatsu massage that could improves the sensibility and comfort of the massage modes. There are 3-rows foot rollers to provide you deep tissue massage with gua sha therapy.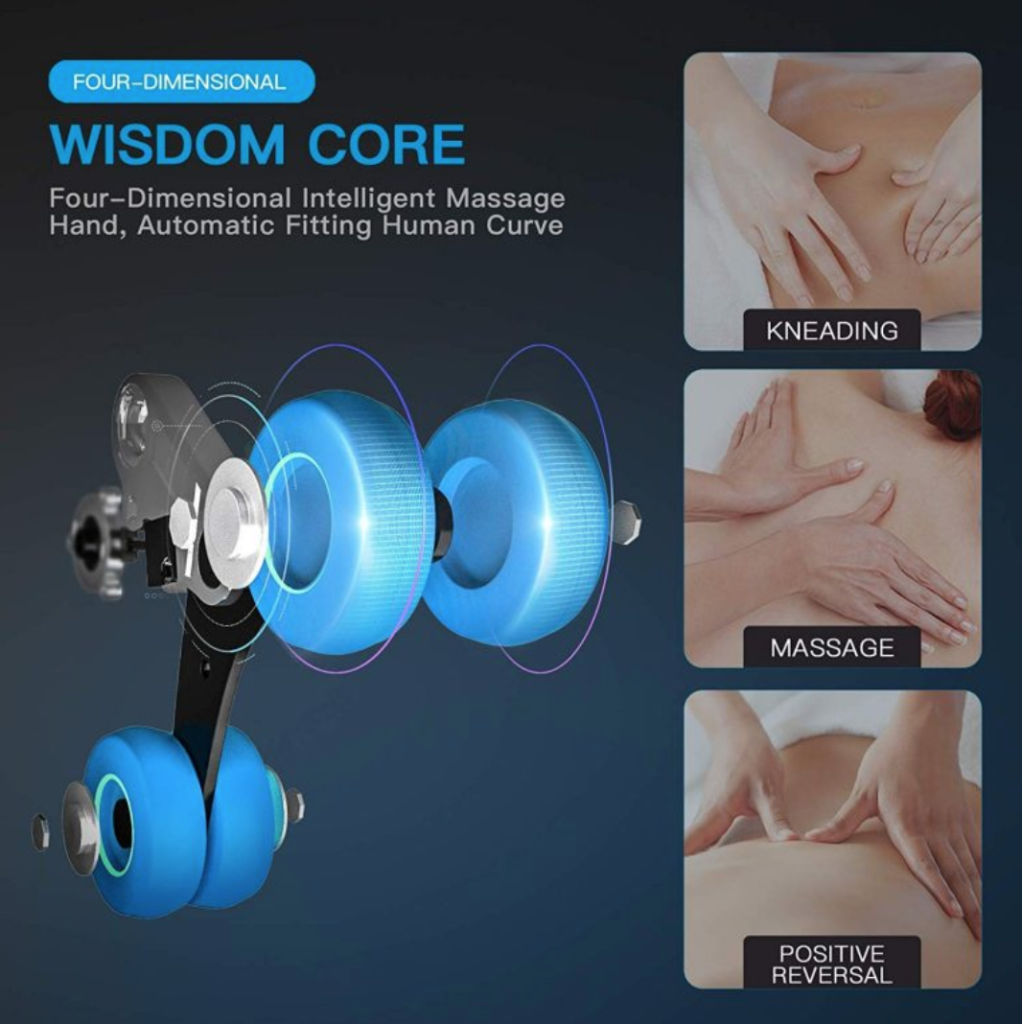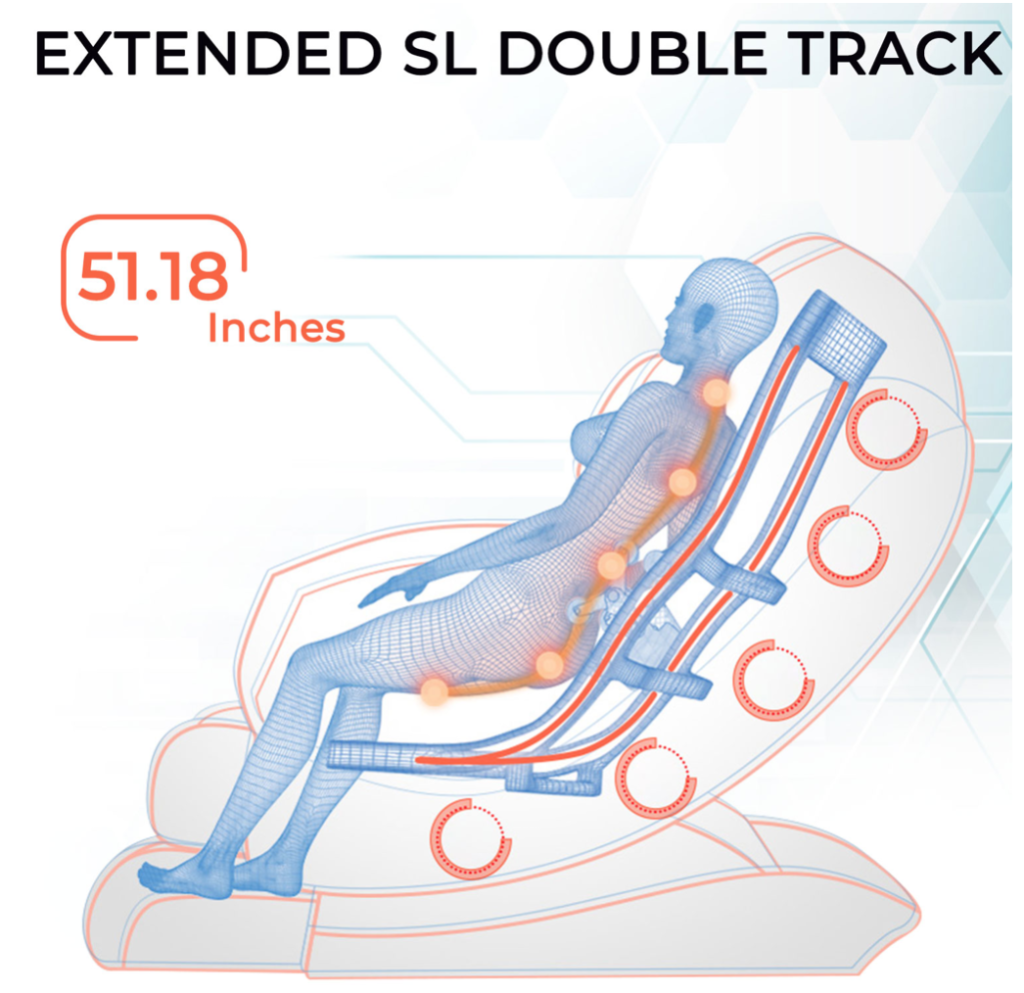 It provides support to both your neck and back, especially the lumbar area. This position increases the effects of massage as it enables each disc of our spine to individually separate and decompresses, allowing nutrients to enter disc tissues.
The smart system scans your back and delivers a message that contours the unique spine curve of each individual user of the chair.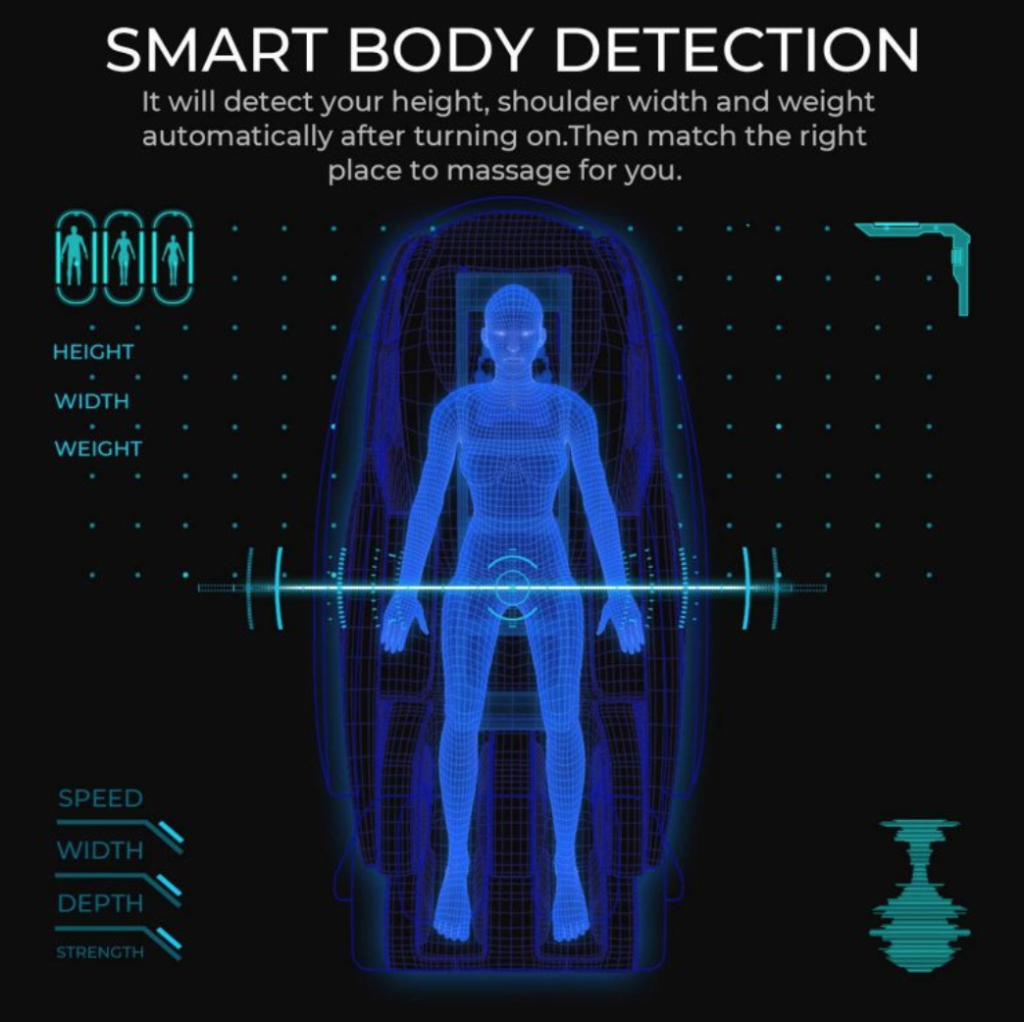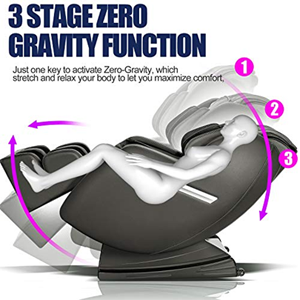 The recliner chair here is designed with 3 stages zero gravity system(initial, comfort and deep), Just choose one for personal relaxing.
Foot rollers located on the bottom of feet spin and stimulate acupuncture points and the airbags inflate and squeeze at the same time which generates a much deeper massage.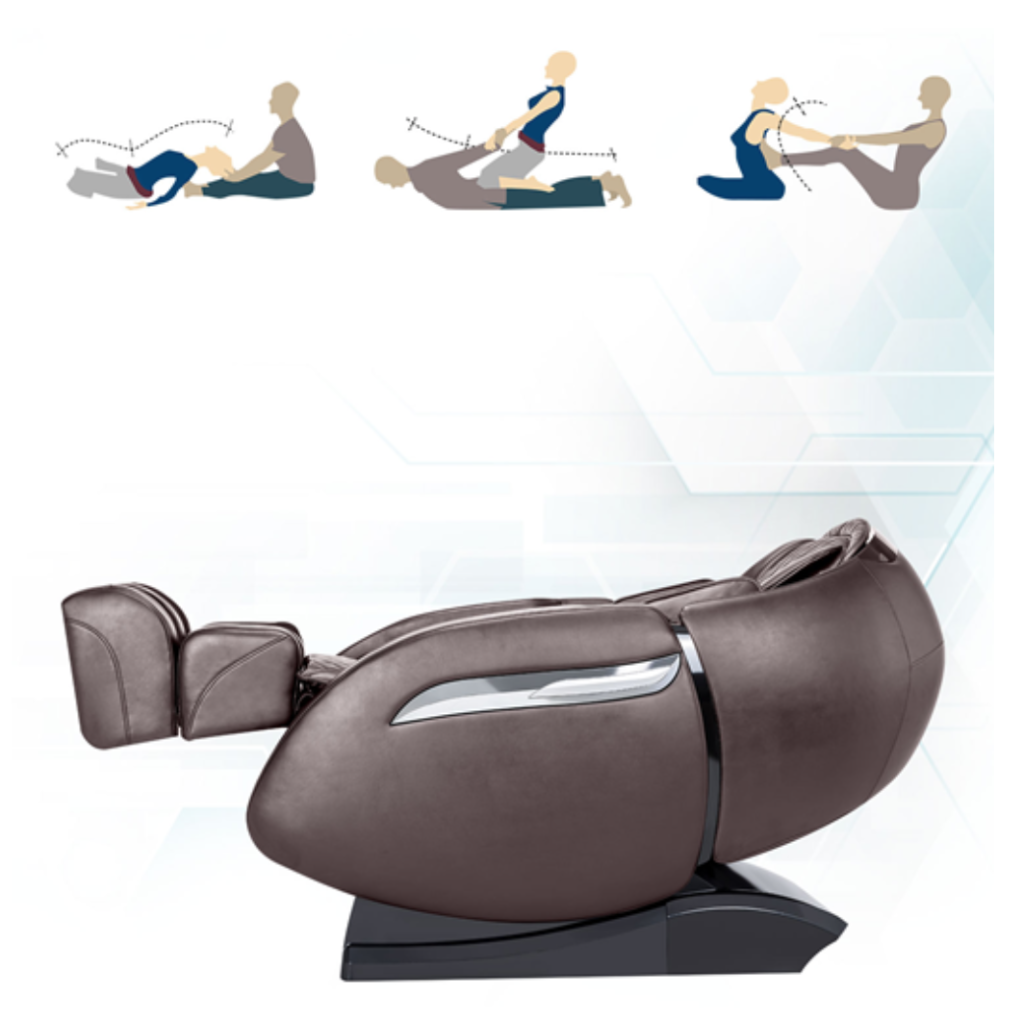 On auto modes, the airbags will hold your shoulder, arms, waist, hips, legs & feet, then the chair will gradually stretch your body, meanwhile, you can also enjoy kneading, shiatsu, padding on manual mode.
Leg rest part is extendable up to 4.72 inches to fit for people with different height.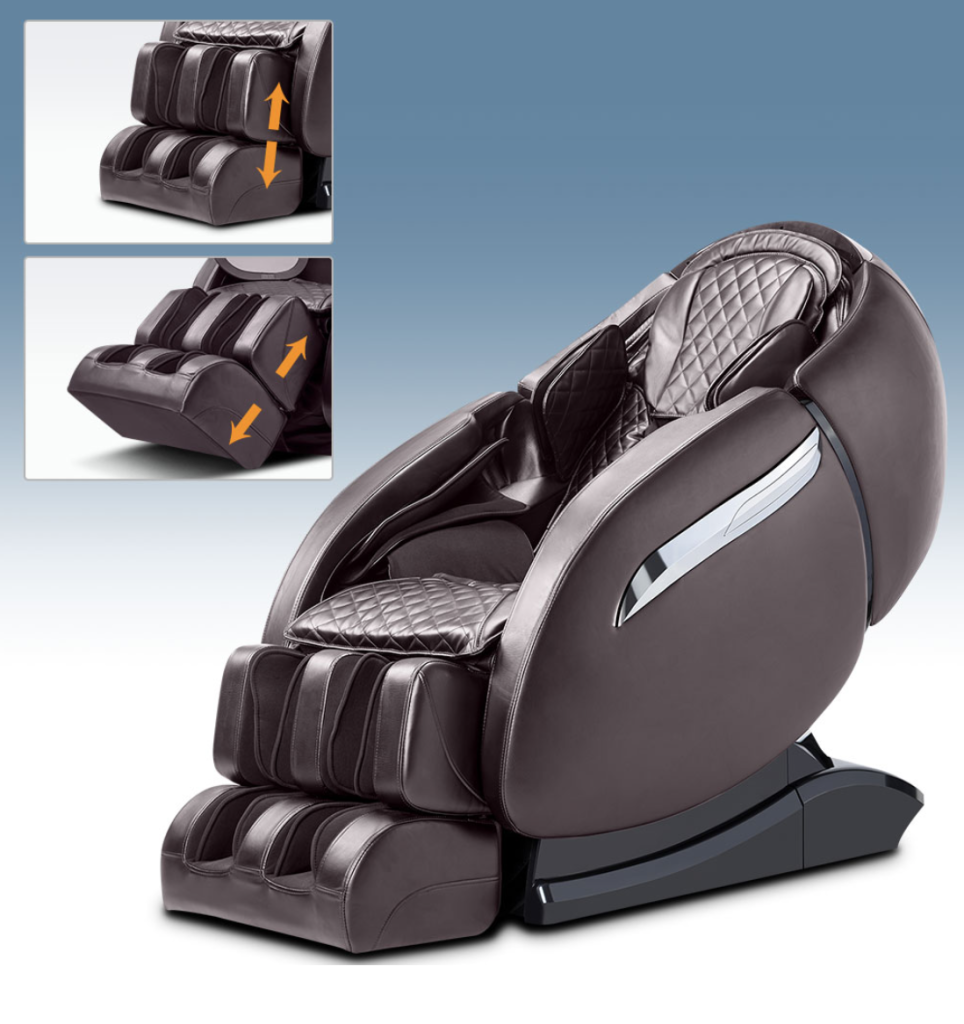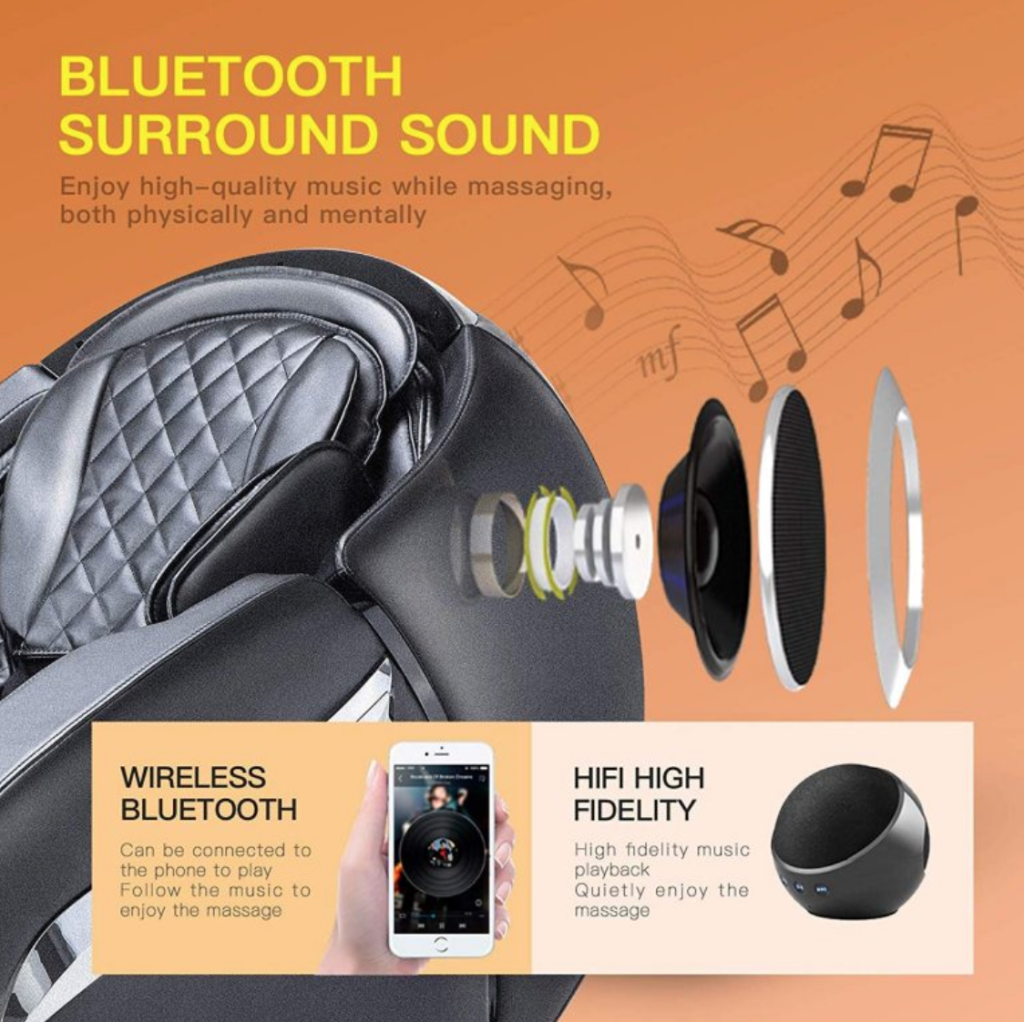 The RL810L is equipped with Bluetooth technology that allows the user to listen to their favorite music and phone calls on high quality speakers in the headrest.
| Model | RL-810L |
| --- | --- |
| Massage Robot | 3D Rollers |
| Rated Voltage | 110V ~ 60Hz |
| Rated Power | 170W |
| Maximum Load Weight | 330 lb |
| Recommended Height Range | 74.80″ |
| Roller Track Length | 51.18″ |
| Auto Time | 10/20/30 Minutes |
| Total Airbags | 60 |
| Recline Angle | 90-170 Degree |
| Seat Width | 21.65″ |
| Gross Weight | 264.55 lb |
| Net Weight | 213.85 lb |
| Shipping Box Dimensions | 59.05″ x 31.50″ x 49.21″ |
| Product Size | 51.18″ x 32.28″ x 48.81″ |
| Required Recline Clearance | 2.9" |
| Color | Black |