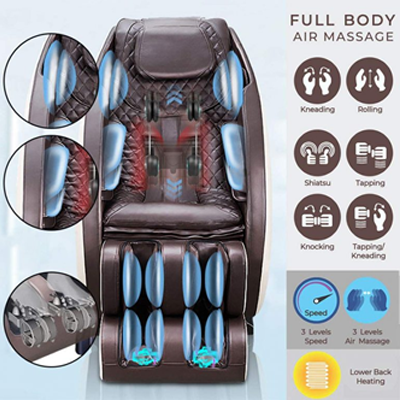 Ootori Sofia S5 Full boday Massage Chair which features 3D rollers, air massage, zero gravity, foot rollers, back heating and body scan at an affordable price.
The S5 is equipped with soft quad style rollers to mimic the feel of the human thumb, thereby enhancing the massage experience. The rolling manipulation helps dredge the main meridians on the back, acanthus, forehead and the top of the head, along which the acupuncture points are distributed, to clear the collateral channels.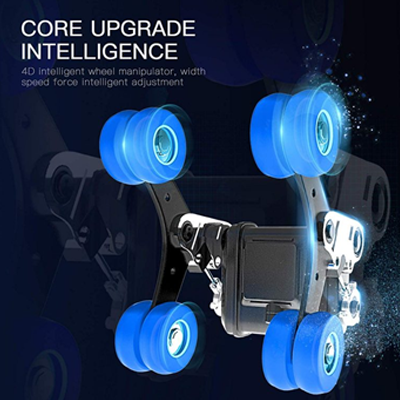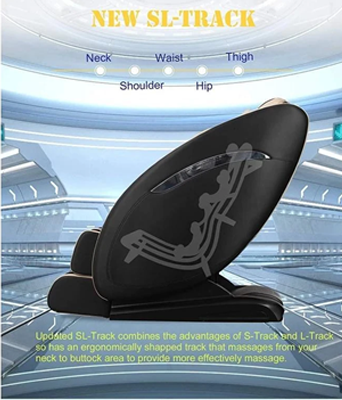 The rollers of the Sofia S5 follow the curvature of the spine from the neck down to the bottom of the spine where they then wrap around the glutes and upper hamstrings creating a full body deep tissue experience.
When reclined into the zero-gravity position, the complete weight of your back is virtually supported by the backrest which maximizes the intensity of the massage.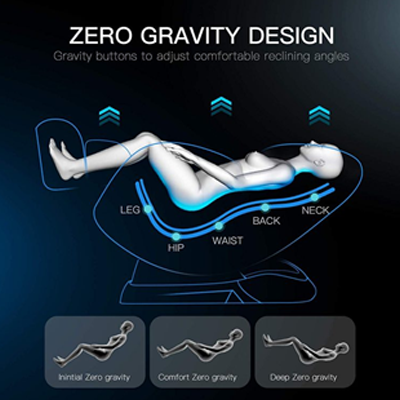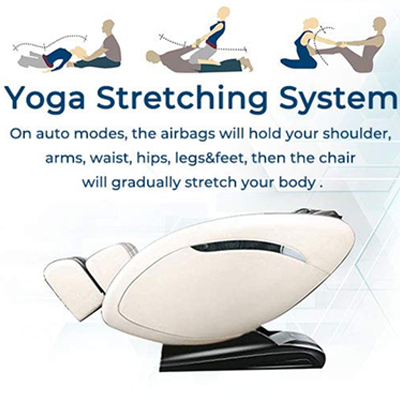 S5 comes with yoga stretching, while starting this function, your upper body and leg area can be stretched, also back area will be held by the massage chair. Wireless Bluetooth Speaker is installed with the massager.
Increases blood flow to your brain, liver, kidneys, digestive organs and so on. Relaxing and rejuvenating. Opens up your nerve centers, clearing out toxins from the spinal cord. Relieves back pain, neck pain, and headaches.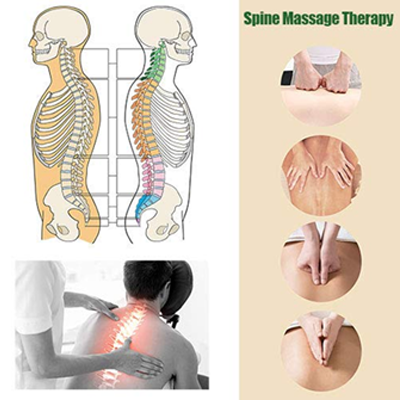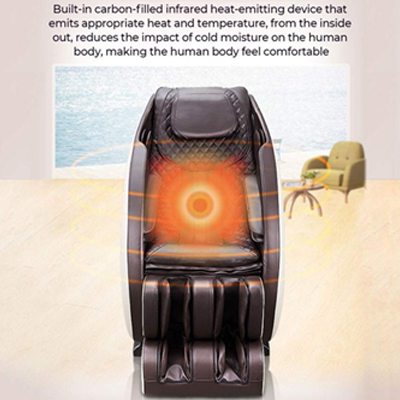 Heat is provided to the lower lumbar region of the spine which helps relieve lower back tension and relax the underlying muscles and joints.
There are multiple air bags along the sides and back of the legs and feet which inflate to apply a compression massage.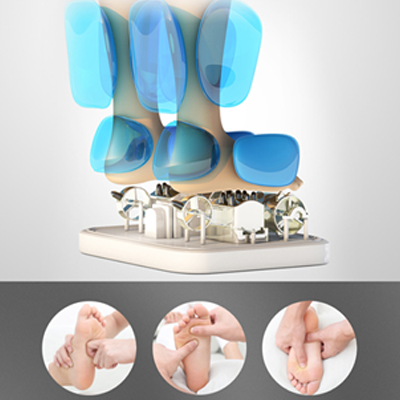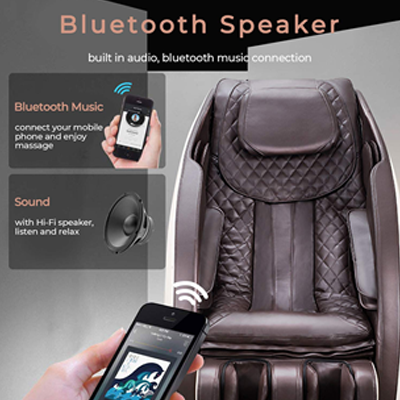 The Sofia S5 is equipped with Bluetooth technology that allows the user to listen to their favorite music and phone calls on high quality speakers in the headrest.
| | |
| --- | --- |
| Model | S5 |
| Massage Robot | 3D Rollers |
| Rated Voltage | 110V ~ 60Hz |
| Rated Power | 120W |
| Maximum Load Weight | 330 lb |
| Recommended Height Range | 74.80″ |
| Roller Track Length | 59″ |
| Auto Time | 15/20/25/30 Minutes |
| Total Airbags | 38 |
| Recline Angle | 90-170 Degree |
| Seat Width | 21.65″ |
| Gross Weight | 264.55 lb |
| Net Weight | 213.85 lb |
| Shipping Box Dimensions | 59.05″ x 31.50″ x 49.21″ |
| Product Size | 51.18″ x 32.28″ x 48.81″ |
| Required Recline Clearance | 2.9″ |