iRest Shiatsu C302 Foot Massager
iRest Shiatsu Foot Massager with Double Foot Rollers, Air Compression, Scraping, Deep Kneading Massage, Electric Foot Massage Machine for Improving Blood Circulation and Relieving Foot Pain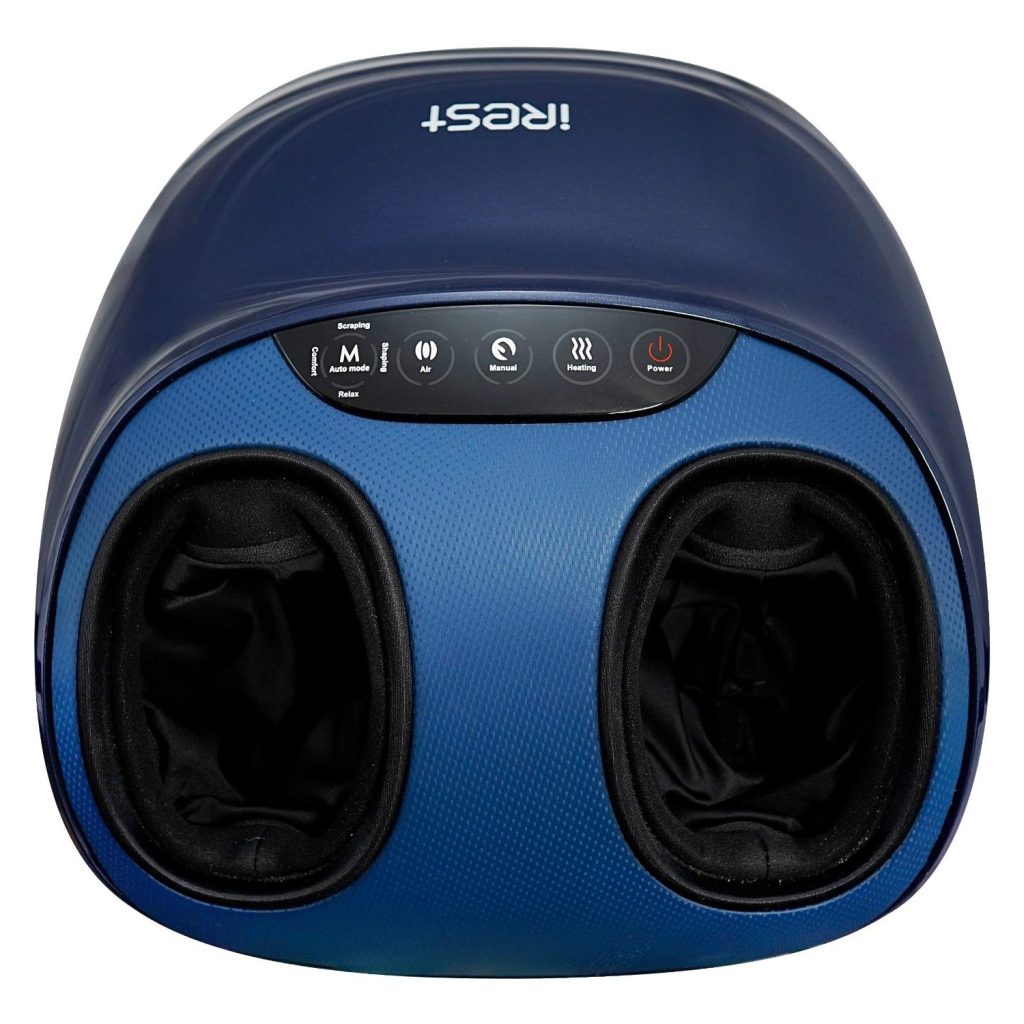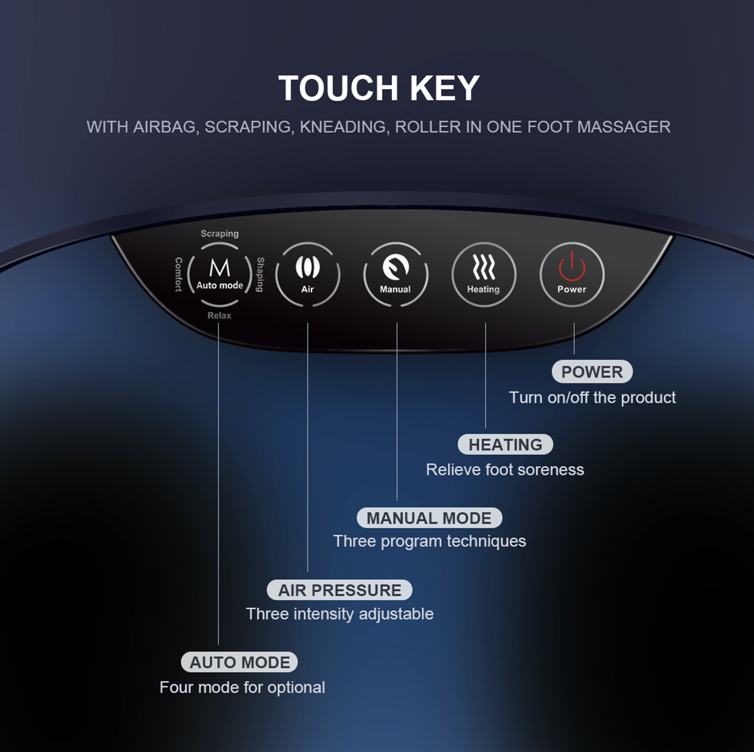 iRest foot massager machine is with warmth function, 4 preset massage modes, 3 massage techniques, 3 adjustable air compression intensity, 2 massage rollers for scraping, rolling, and kneading your feet. The users can select an auto mode or customize a massage as per personal preference.
Relaxes Your Whole Feet Comprehensively
Airbag surrounded the foot, air pressure massage foot, strength from lower to higher.

Scraping massage is more effective to stimulate the foot points and can relieve the foot muscle stiffness paralysis or tension caused by standing for a long time.

The two foot rollers can massage soles of the feet by rubbing the feet at fixed-points, rubbing and scraping the feet at travel sections, also can stimulate the foot scupoints in all directions to improve the blood circulation in feet.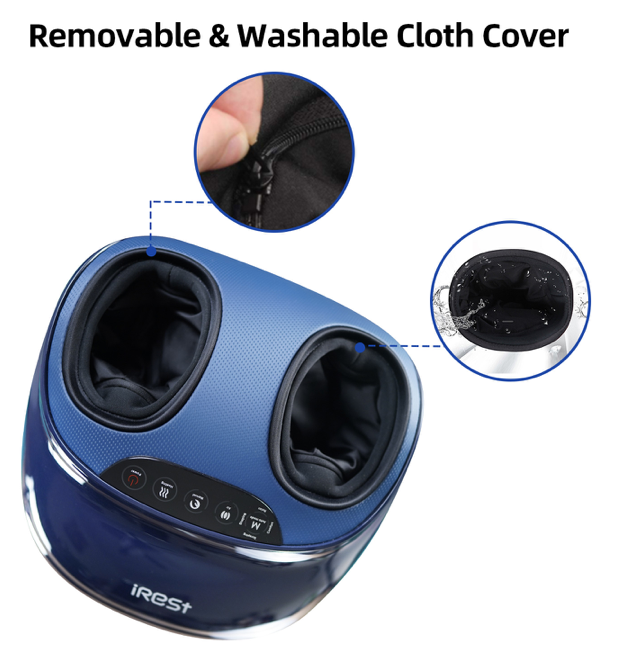 Foot sleeves are breathable and detachable for cleaning and washing, helps keep a clean and healthy environment. You can use your foot massager while reading, watching TV, working at the office, or just relaxing.

 
The function of warmth therapy can effectively relieve foot soreness or foot muscle fatigue.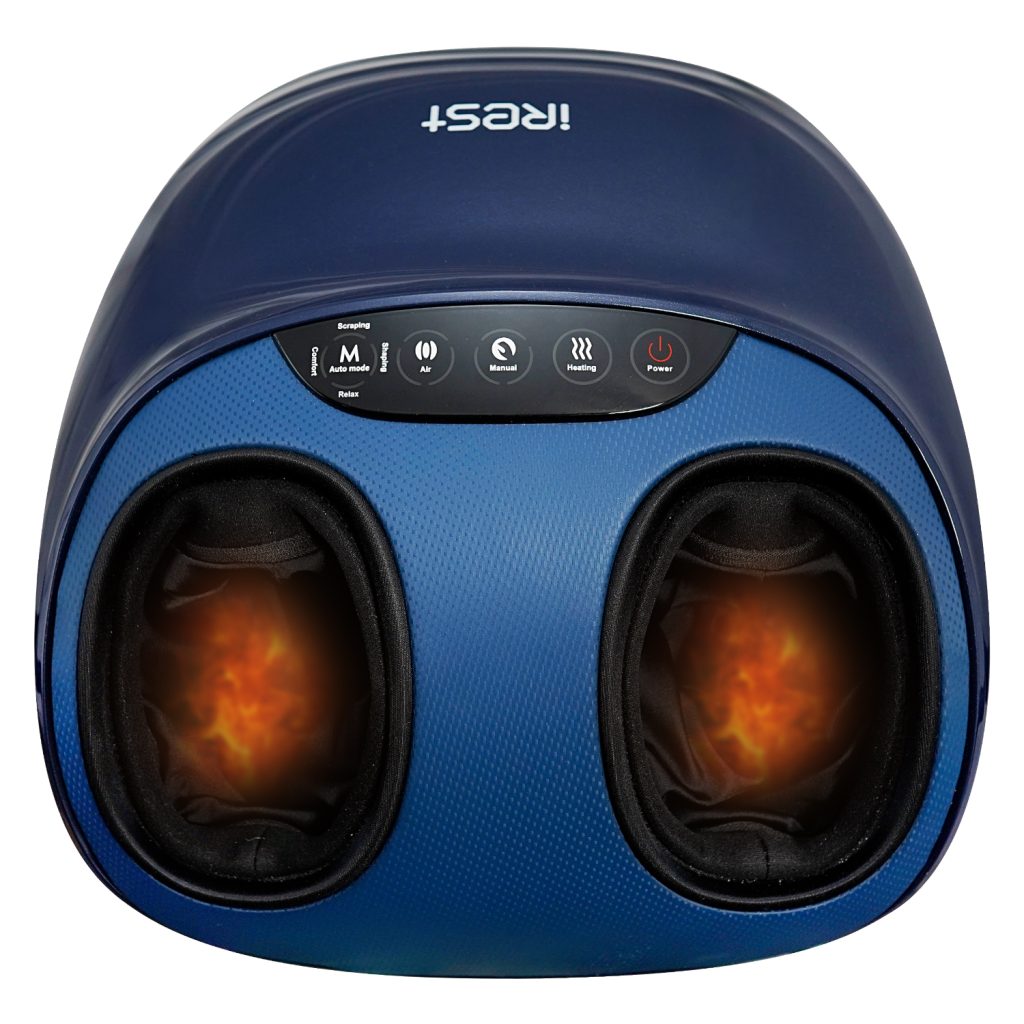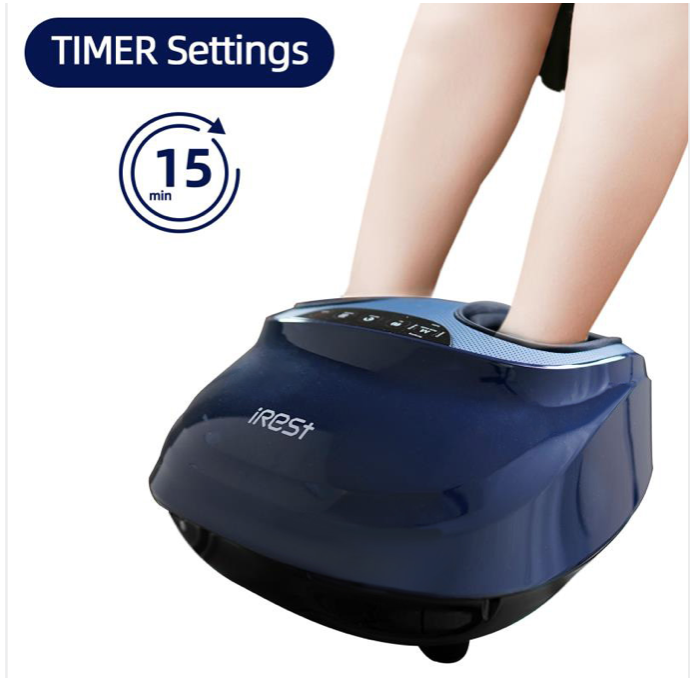 Rated time is 15 minutes, will automatically stop when finished.
Relax Yourself with iRest C302 Foot Massager!
iRest C302 foot massager machine are ergonomically designed to fit most feet up to size 12, opening shape and lage space allow  to have a great massage experience for both women and men.