Alfine A710 is the all-new 2023 4D massage chair that does everything that chairs over 10,000 dollars do and is of better quality.
The program customization & recall and 23 automatic massage programs can help you quickly relax your body and alleviate fatigue and pain.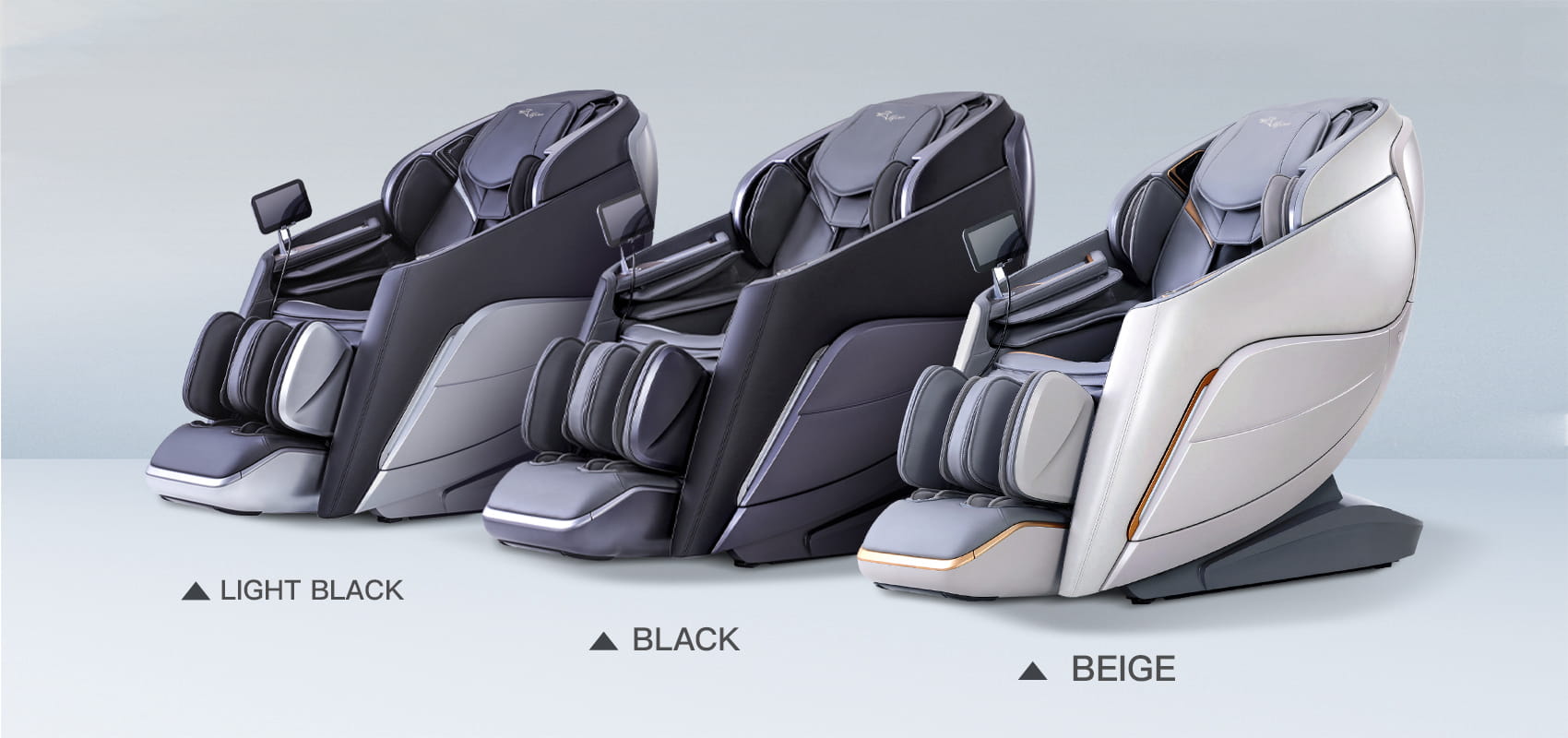 There are three kinds of exclusive massages, intelligent voice control and AI body shape detection.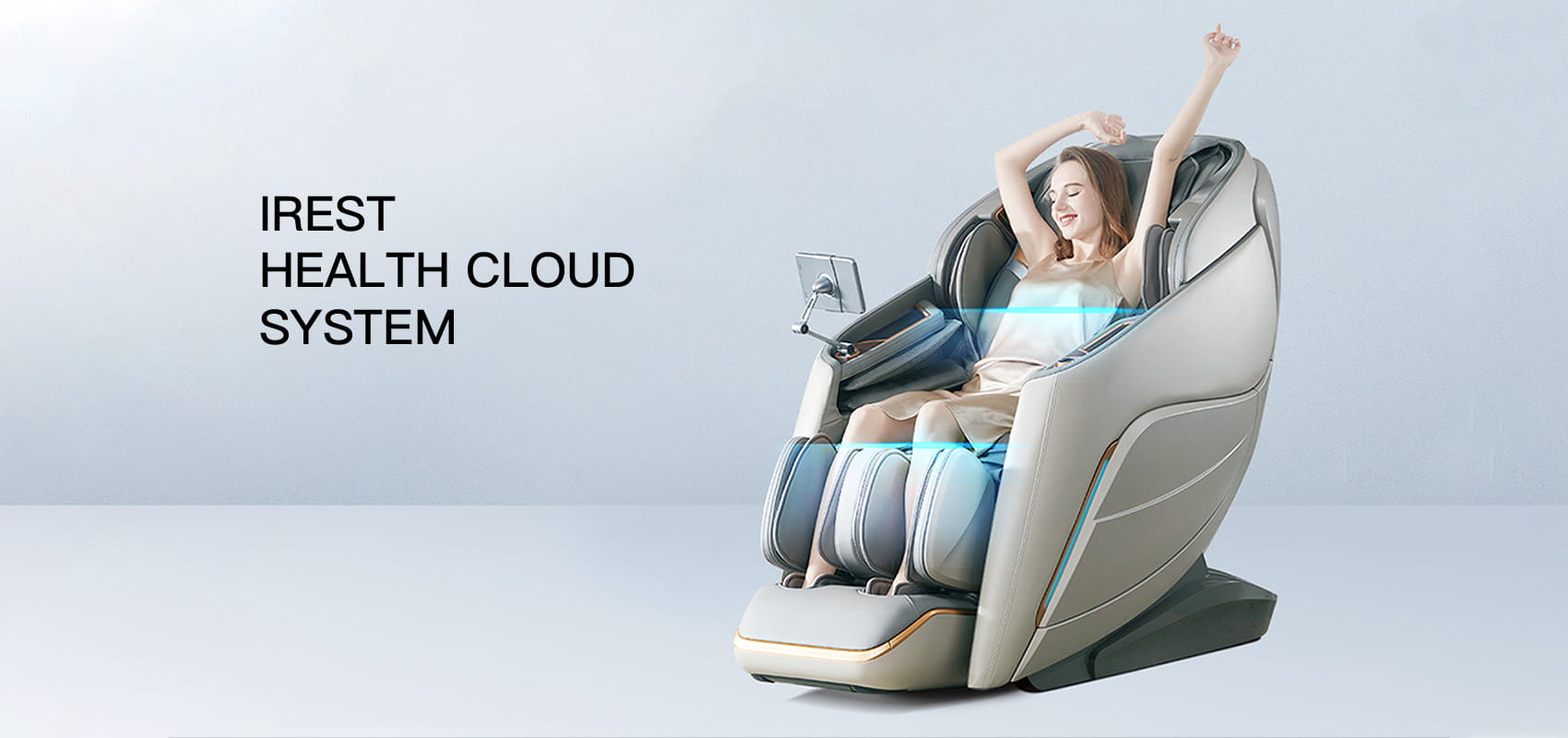 The Alfine 710 iRest syetem massage chair allows for different levels of adjustment for the 4D massage designed to massage wider, deeper, and more rhythmically than the conventional massage rollers, which can be compared with professional massage methods to refresh yourself and reduce fatigue. We can customize the massage to personal preference.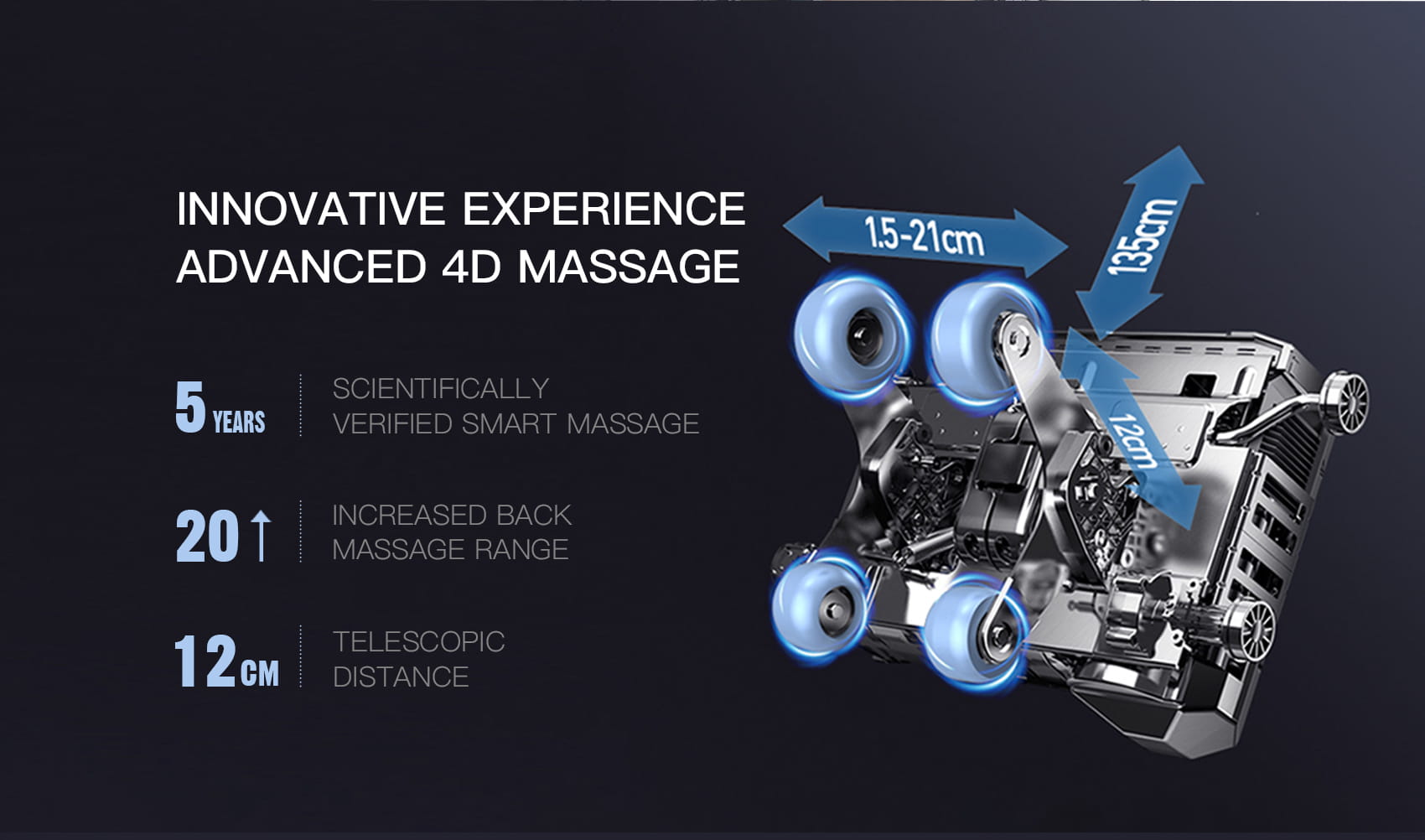 Featuring an extended rail design that conforms to the natural curvature of the spine, coupled with 4D precision-controlled mechanical arms, our massage chair provides unparalleled comfort and coverage from the neck to the thighs, offering you an unmatched massage experience.
Enjoy hands-free relaxation with the voice control feature on the massage chair.
The airbag's intensity is three levels adjustable. There are multiple airbags located throughout the massage chair to offer a full-body massage experience. This compression massage helps increase blood circulation throughout the body to relieve pain and tension.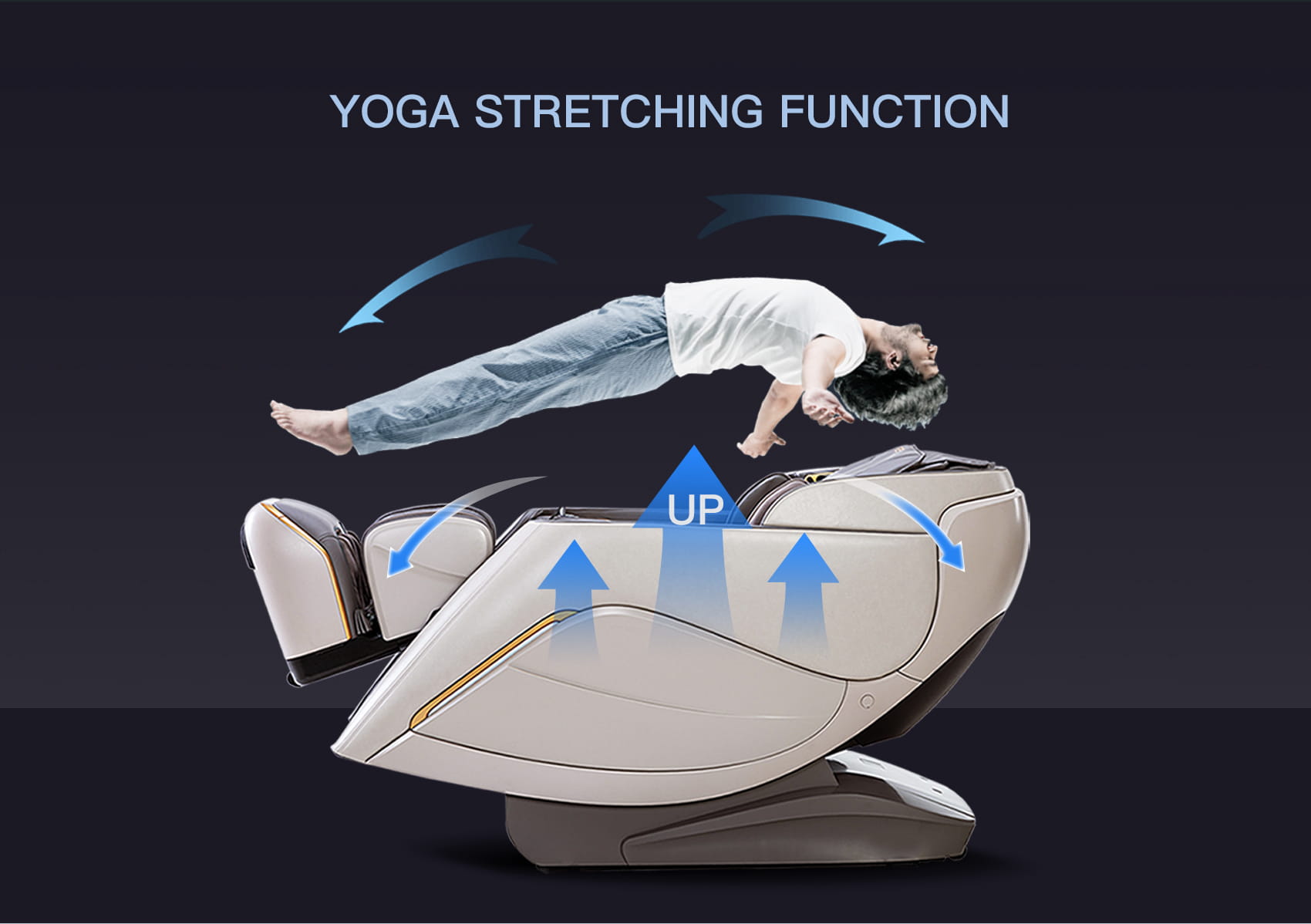 Touch Screen Control, Program Memory Function.
The user-friendly touch design makes the operation simple and free. Individual massage programs can be customized for different body types and requirements. The next time you use the chair, press the memory button to enter automatic memo mode and enjoy an intimate massage.
Calf Roller Scraping Massage
Calf Airbags Kneading Massage
Calf Automatic Footrest Extension
Foot Roller Massage
Foot Airbags Squeezing Massage
Foot Scraping Massage
Rated Voltage:110v-60Hz
Rated Time: 10/15/20/25 Minutes
Net Weight:291LBS
Packing weight:337 LBS
Shipping Box Dimensions: 58.66"*30.3"*36.6"                                                    55.12''*16''*28.3''
Max Load Weight: 330 LBS
Recommended Height Range:5ft-6.2ft
Seat Width: 20.08"
Noise:≤50 dB
Required Recline Clearance:1.96"
Safety Structure: Class 1
***Notice: This product is not suitable for people with high blood pressure and heart disease.