MassaMAX MF 600 is a very affordable chair. Equipped with foot massage rollers, full-body air compression massage, zero gravity reclining, waist heating, Bluetooth and many other high-quality design elements.Eight presumptive points massage can massage the entire back to the buttocks, relaxing our tired body.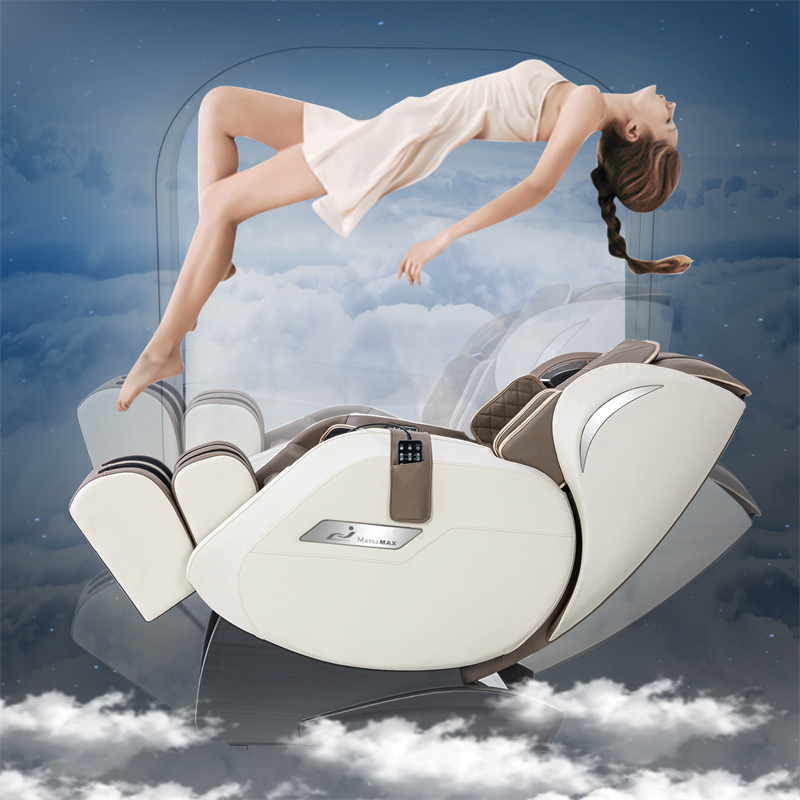 This position decreases weight off of your spine, lowering your blood pressure by reducing the load on your heart, stimulating circulation to the extremities, increasing the depth and effectiveness of the massage.
Full Body Air Compression Massage
The air bags offer a compression massage to the neck, shoulder, arms, thighs, calves, and feet. In the manual settings, you can independently turn on and off any region of the airbags.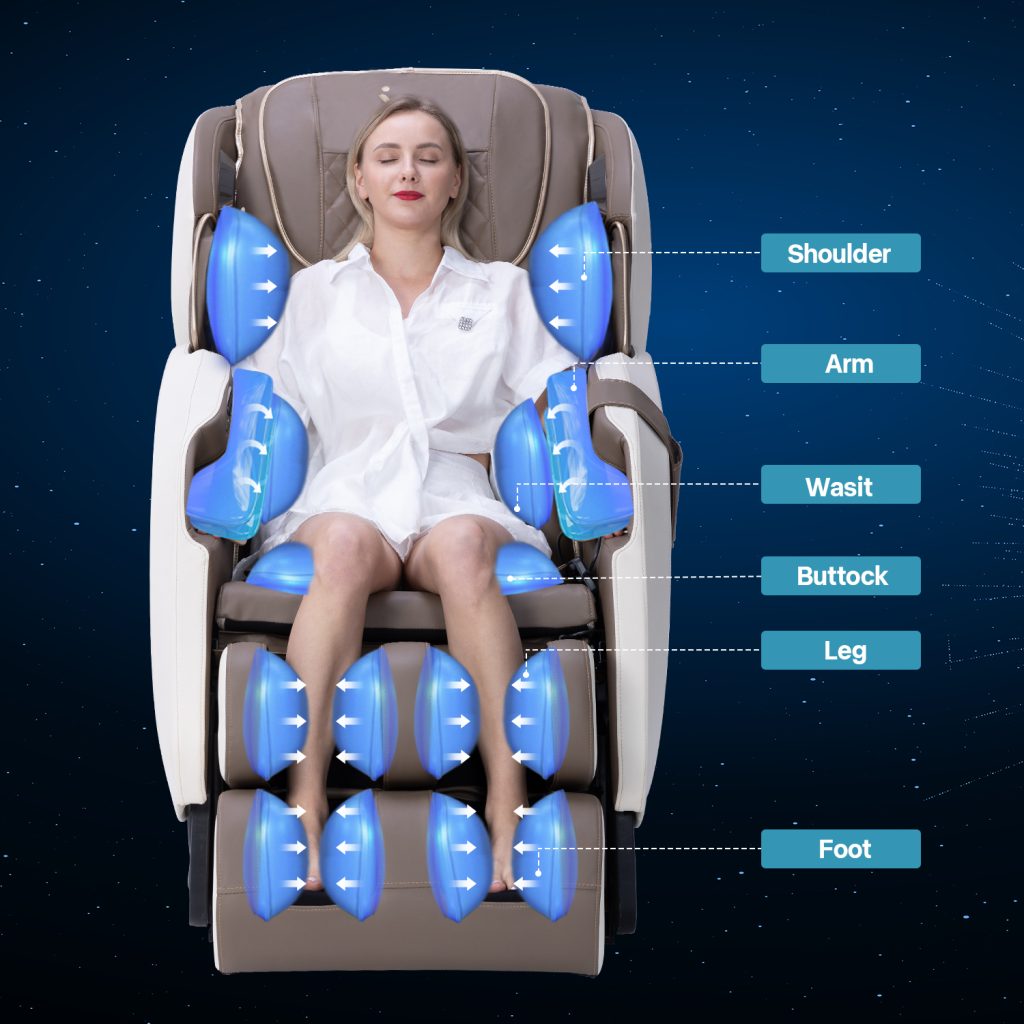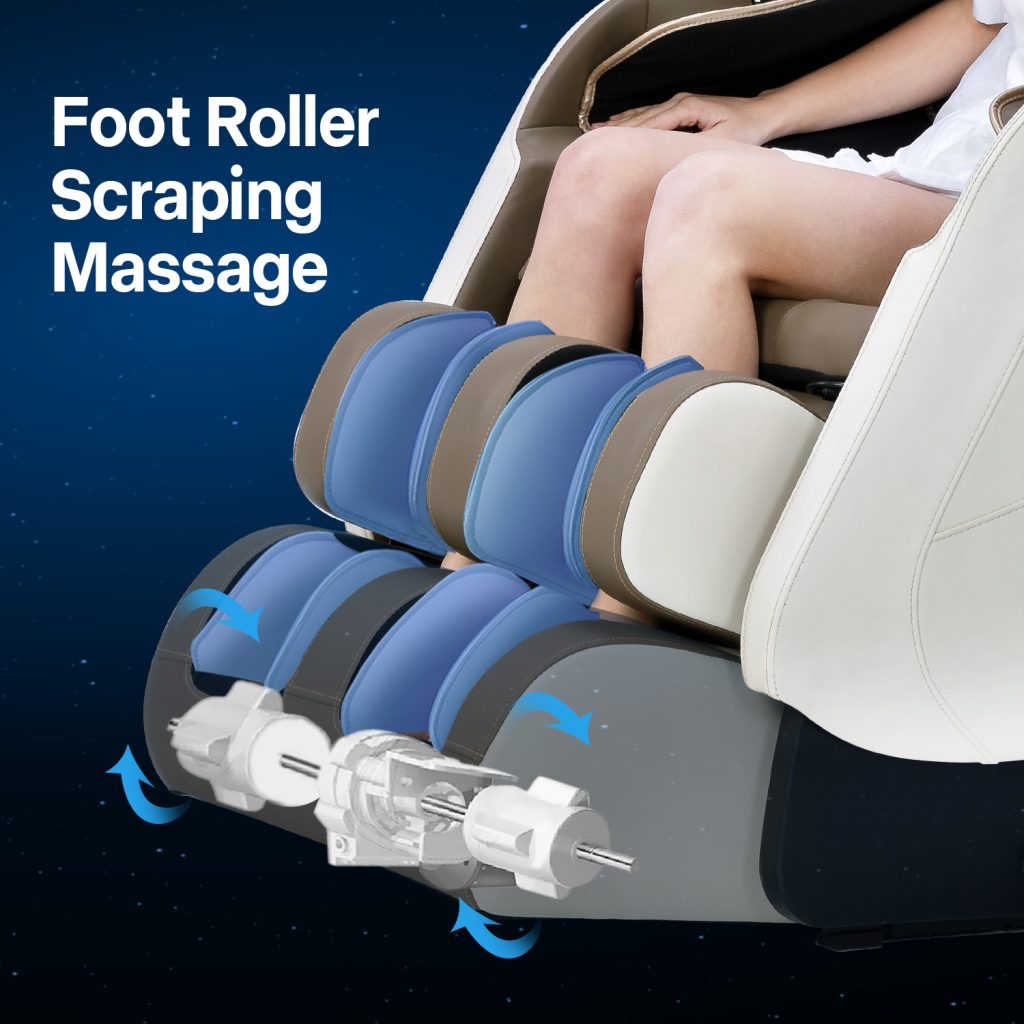 Located on the bottom of the footrest is a spinning reflexology massager which provide a soothing kneading style massage. When the rollers spin, it will stimulate the acupuncture points while the airbags inflate for a deeper massage.
Imitate Real Hands Massage
The Intelligent massage hands imitate a massage therapists. The massage chair features an 8-roller smart-massage system that automatically matches the contours of your back and adapts to the shape of your body, providing a massage customized just for you.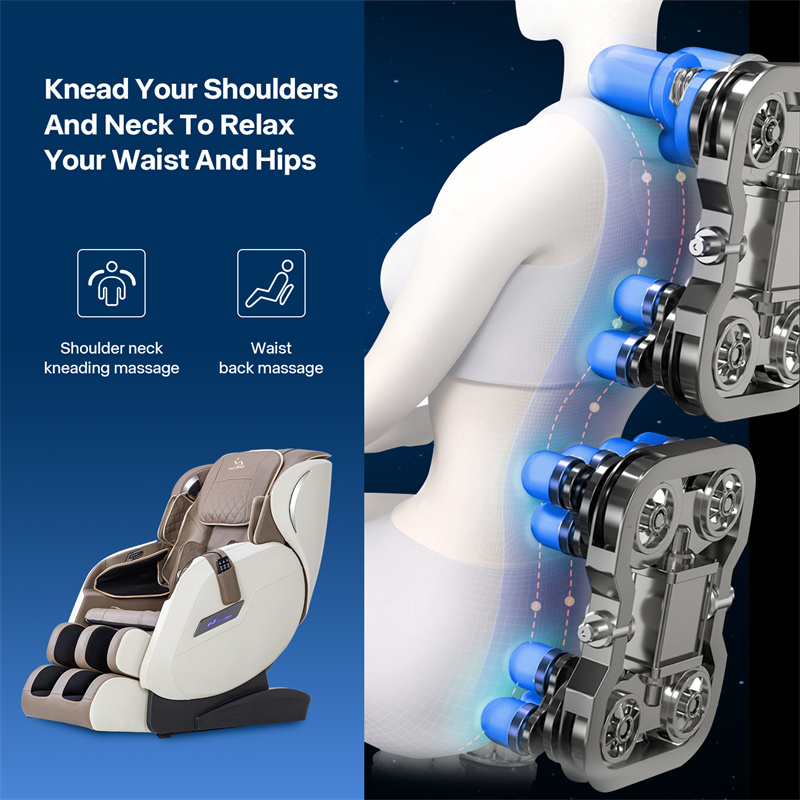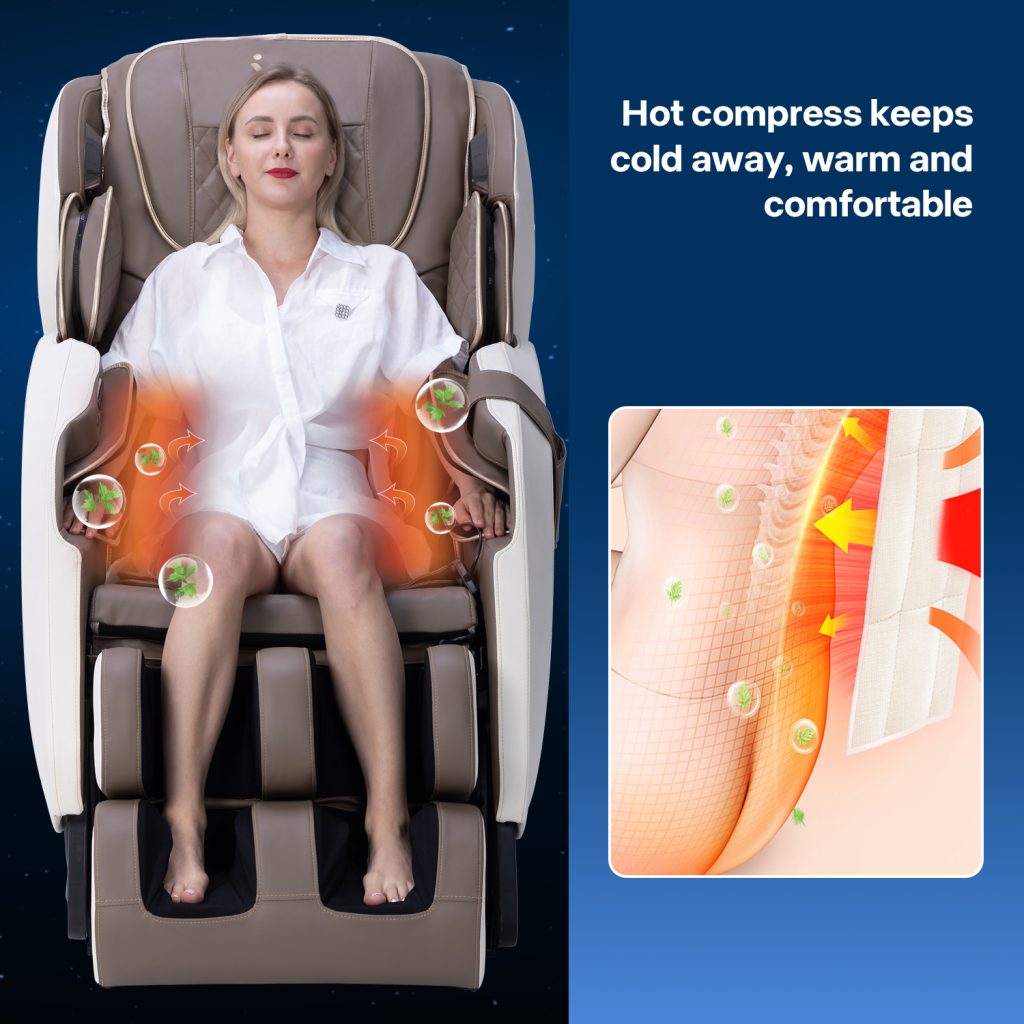 Heat is provided to the lower lumbar region of the spine which helps relieve lower back tension and relax the underlying muscles and joints.
The MassaMAX MF600 is equipped with 3 health and wellness programs, each with their own benefits:Ease mode, Relax mode,Sleep mode.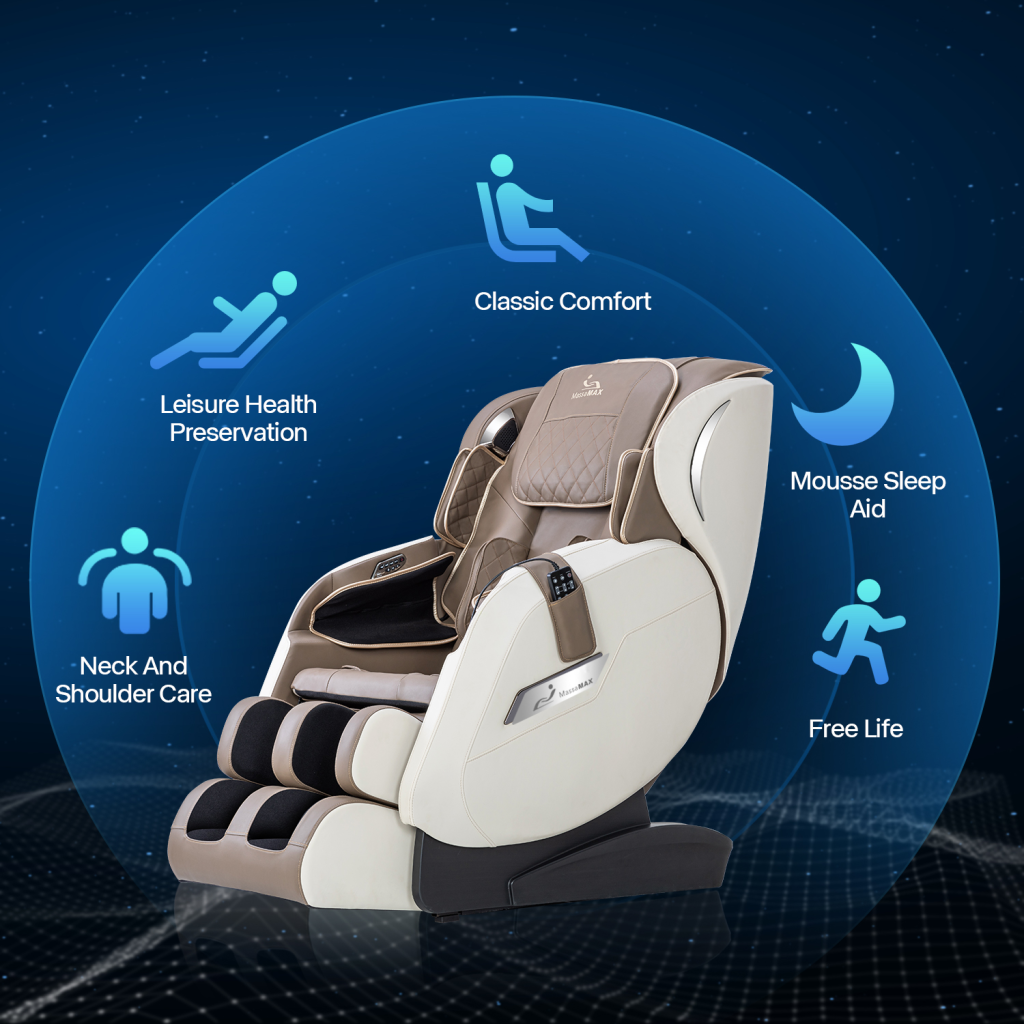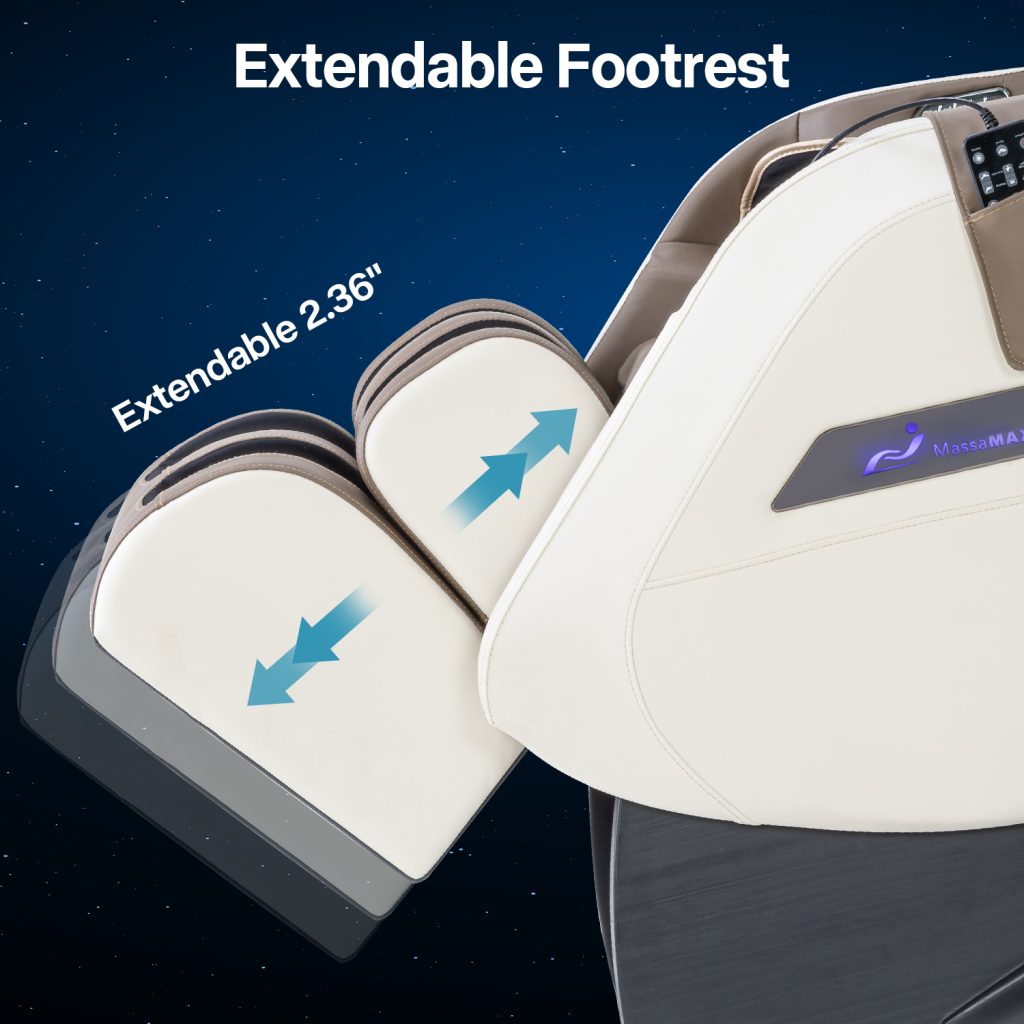 The calf and foot massager can be adjusted according to each person's leg length.
The MF600 is equipped with bluetooth technology that allows the user to listen to their favorite music on  speakers in the headrest.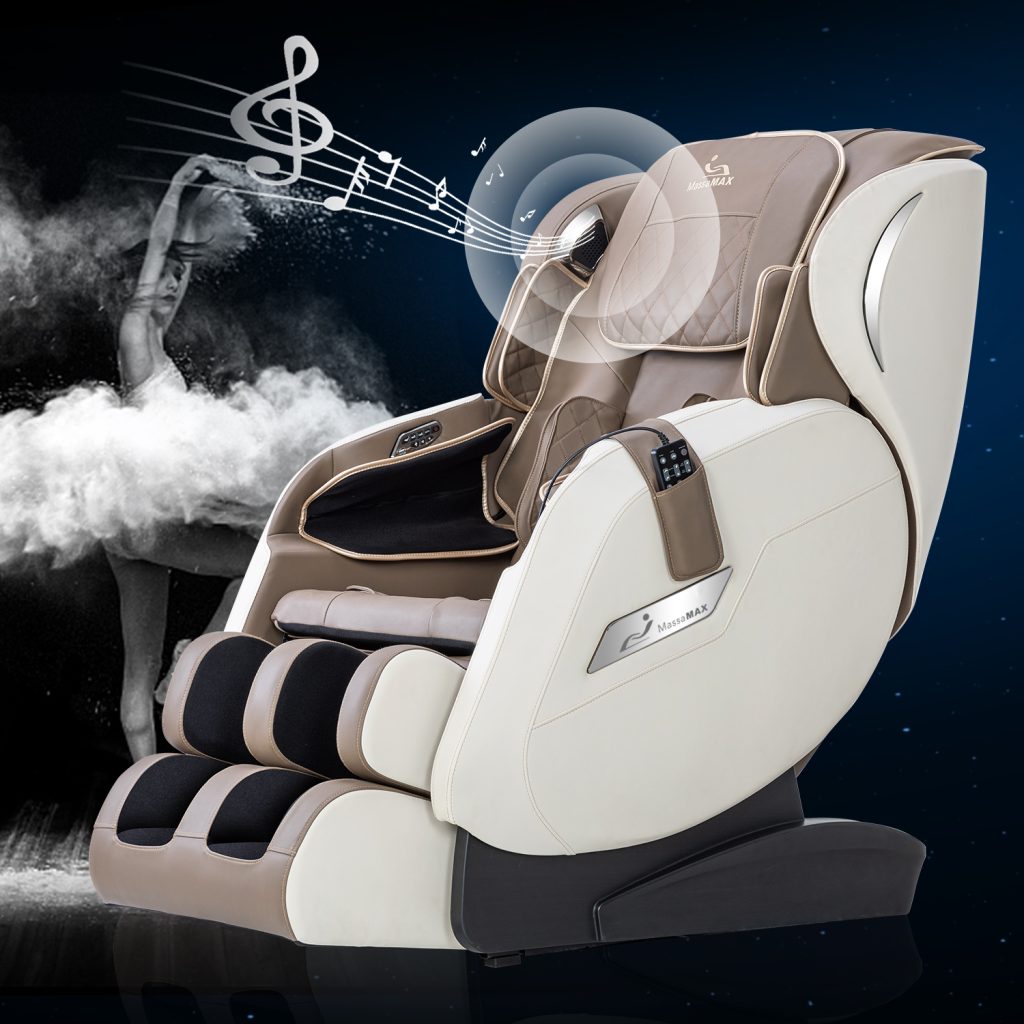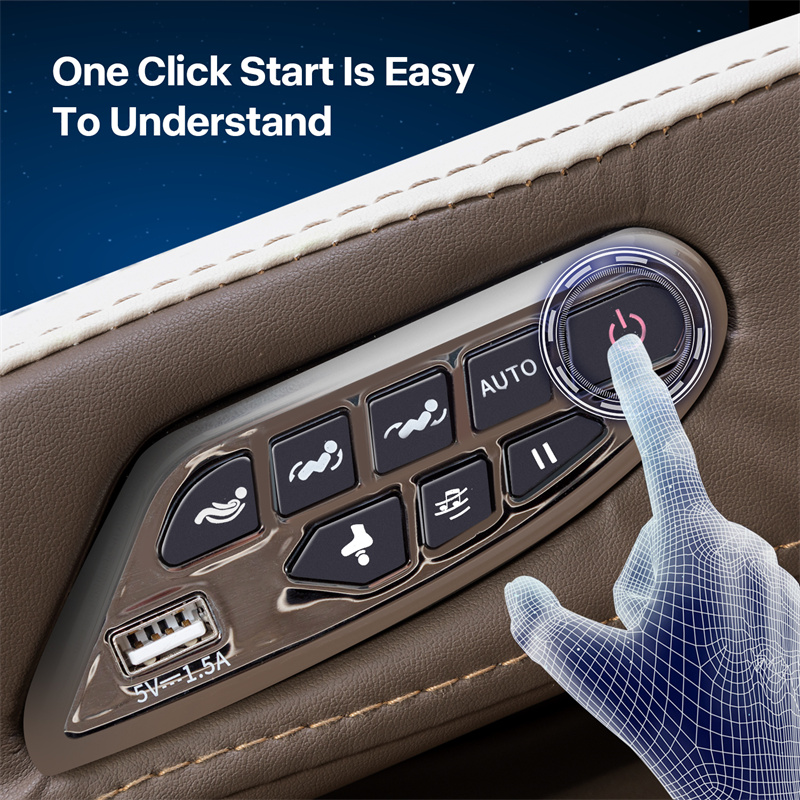 The MD600 features six automatic massage procedures designed by massage experts.  They can help you get a quick massage.
***Notice: This product is not suitable for people with high blood pressure and heart disease.
Finally
My chair was delivered within a timely manner. Upon set up, I noticed a issue. The problem was quickly resolved and the chair is fully functional. Well worth the money for any hard working person…
Easy to use and Functional massage chair
I love the versatility of the chair, especially the zero gravity position. It's easy to use and the remote has all the information needed to operate it.
A full body experience
It arrived on time, was easy to install, and works a treat. The lower body is very strong, the upper body is lighter (would be nice if it was stronger) and the neck area was pretty ineffective. But overall, it's definitely very relaxing + offers a good middle to lower back experience so I'd say does the trick. It also rotates horizontally which is really useful, to help you relax.
This is a very comfortable chair
The chair looks very nice and is easy to use.