The iRest A303 full-body massage chair is the best-selling one in the US. With advanced 3D technology and ergonomic SL-track design, the massage distance is 135 cm, making you enjoy a personal message from the head to the leg. This massage chair is 100% tested for performance and reliability before shipping and is guaranteed and protected with a 3-year warranty.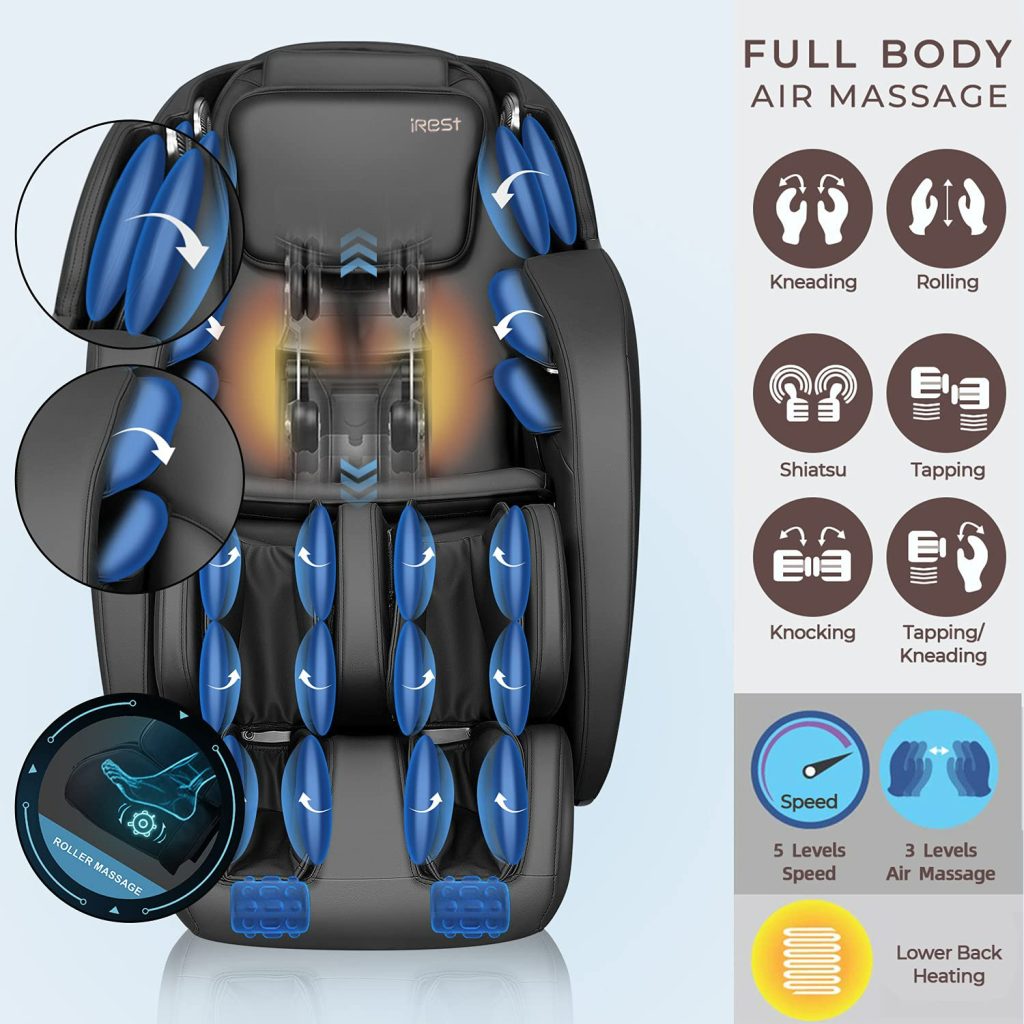 Full body air pressure in shoulders, arms, calves, feet and newly added in waist area, with 3 intensity adjustable.
Connecting with ergonomics, SL Double tracks matches the shape of your spine and 3D massage rollers aim to adjust massage rollers' height, width & depth, then provides flexible acupoint massage for your neck, shoulder, back, and legs area. Replicates the sensation of real human hands.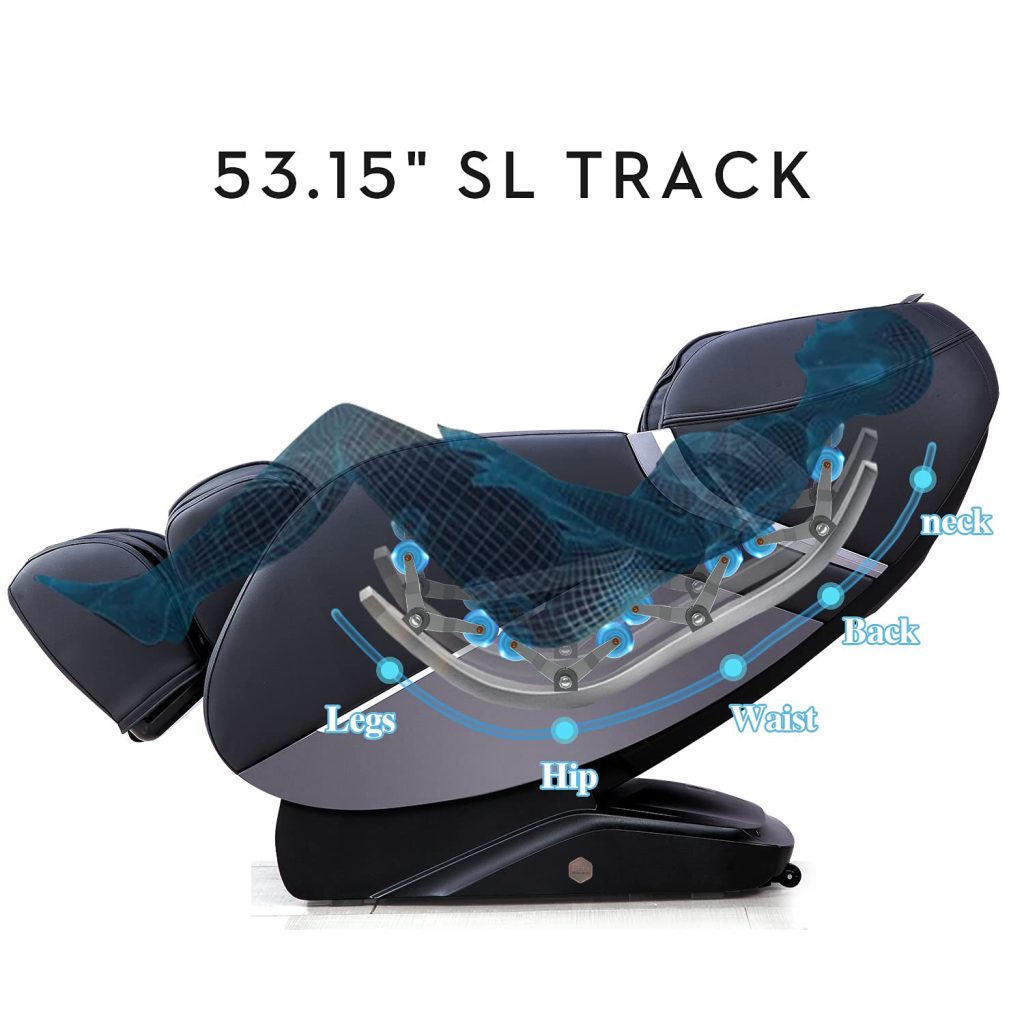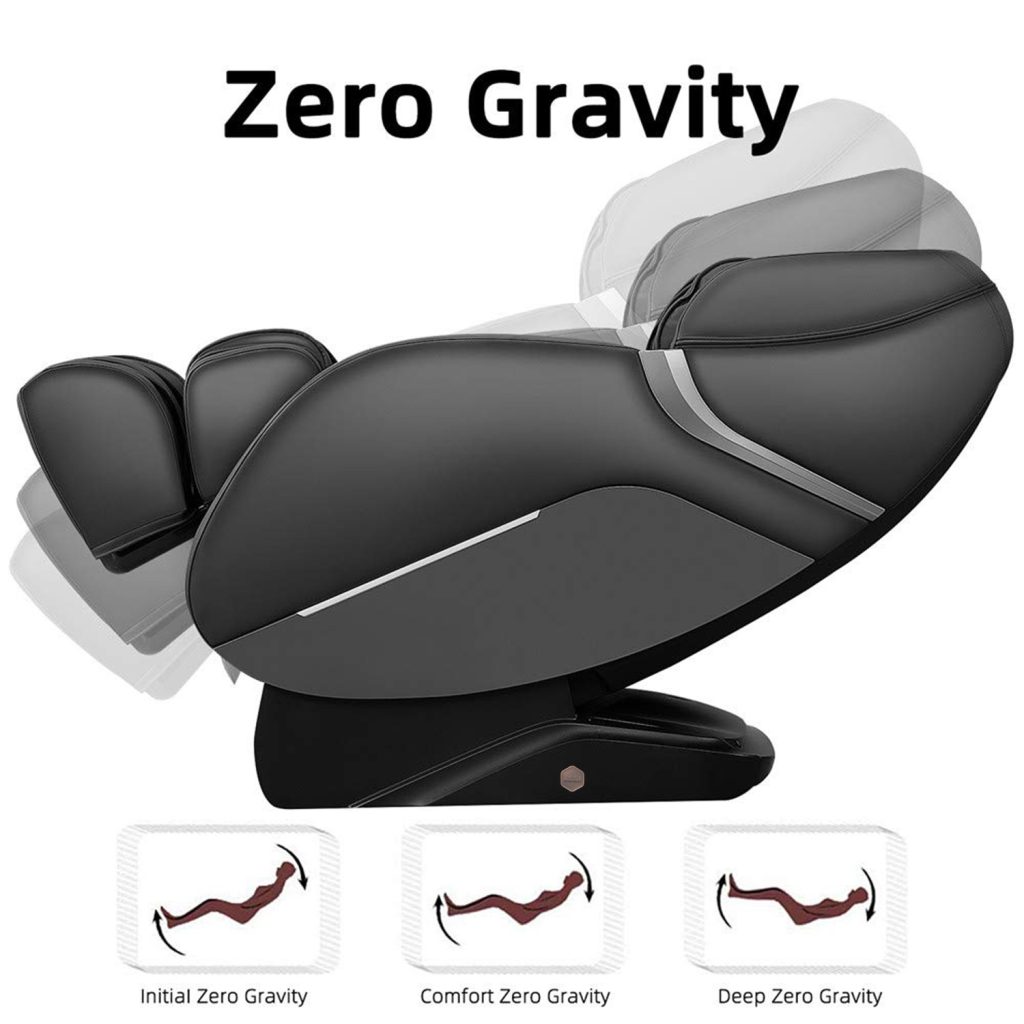 There are 3 levels zero gravity angles, clicking the button to adjust a comfortable reclining angle. Meanwhile, your heart and knees are in a horizontal line, which can effectively reduce heart pressure and stimulate blood circulation. When reclined into the zero-gravity position, the complete weight of your back is virtually supported by the backrest which maximizes the intensity of the massage.
LEG MULTIPLE MASSAGE EXPERIENCE
The airbag wraps the entire instep for a pressure massage. And with airbags on the calf area compresses the leg muscles and relief the soreness of the legs. Thai foot massage create a relax body comfort experience.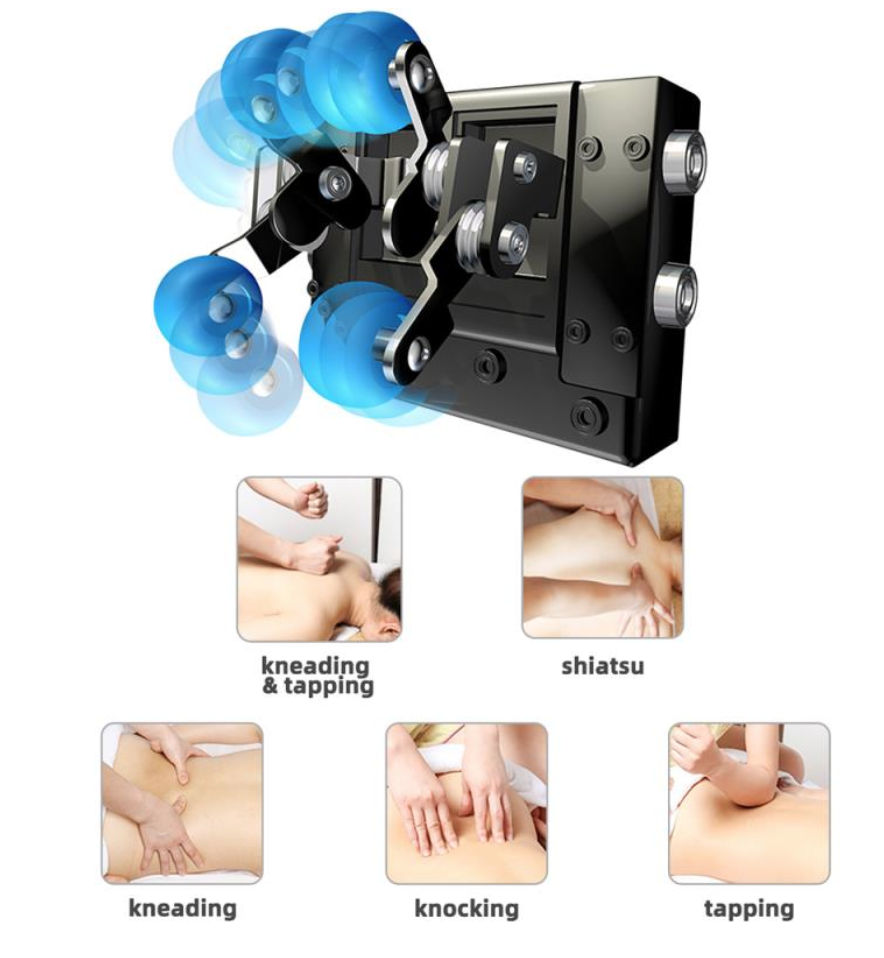 Intelligent mechanical massage hands
The A303 is equipped with soft quad style 3D rollers-the intelligent mechanical massage hands to mimic the feel of the human thumb. They continuously collect curve data on the back and imitate the massage techniques of professional masseurs, such as knead, squeeze, flap, press, push, hold, swing, and twist to achieve multidimensional massage. Therefore, the mechanical massage hands can effectively massage the human cervical, thoracic and lumbar spine. This method can ensure a greater strength massage for the back, which can be compared with professional massage methods to refresh yourself and reduce fatigue.
The S shape massage structures in backrest were designed according to human body engineering principle, make back massage close-fitting in place. 6~21 cm width has 3 levels adjustable for wide, middle and narrow.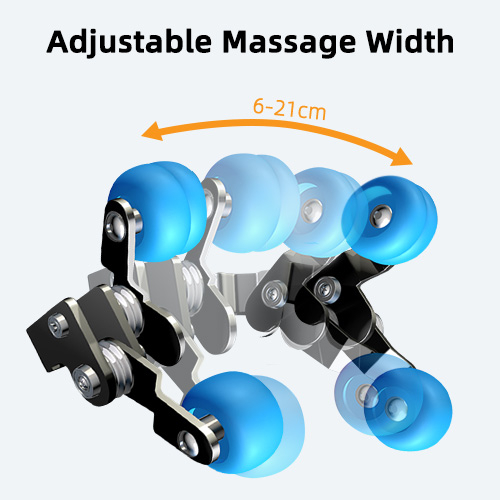 Full Body Massage

Relax Massage

Neck & Shoulder

Thai Stretching

Back & Waist

Comfort Massage

Fatigue Recovery

Hip Care
Auto body scan refers to your body height, weight and spine data detection, then adjust a proper massage position to match your neck, back, waist and so on. The smart system scans your back and delivers a message that contours the unique spine curve of each individual user of the chair.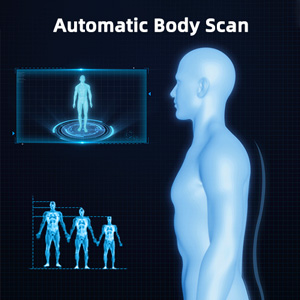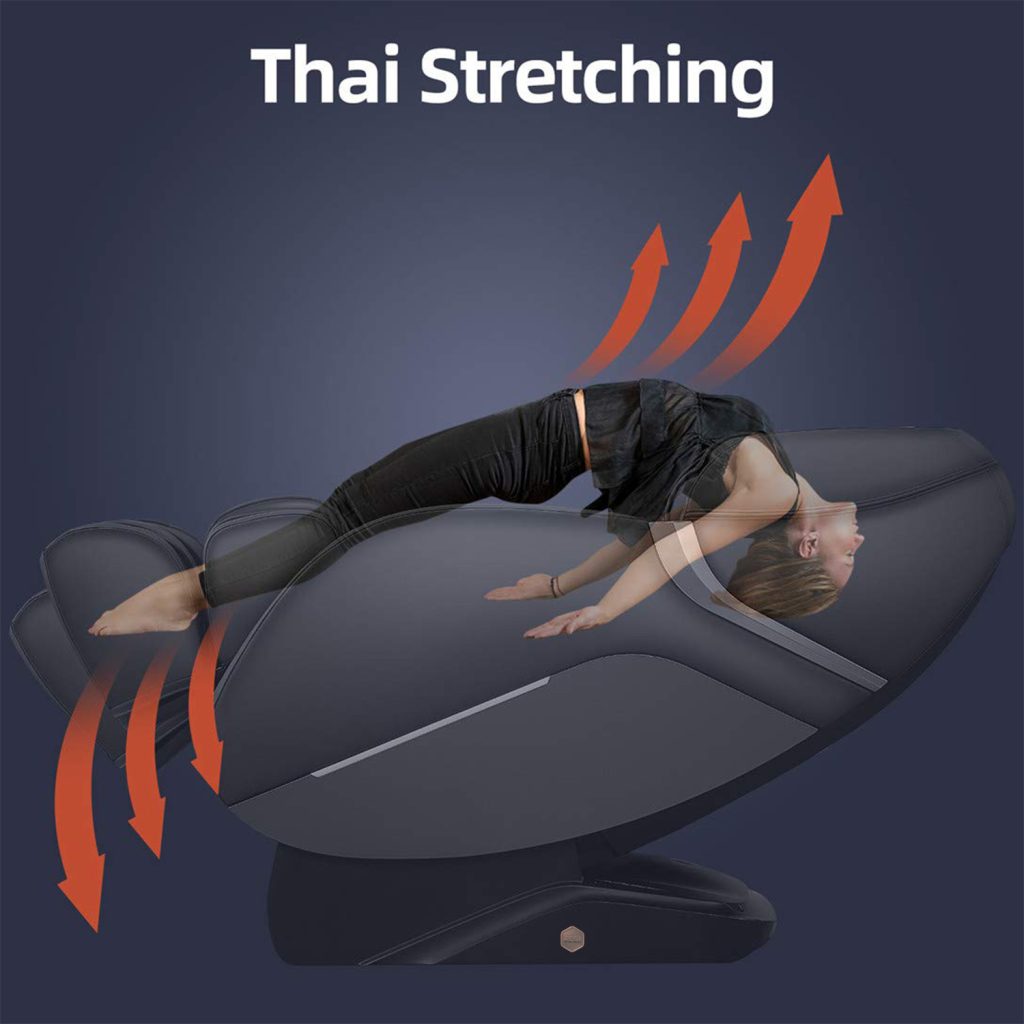 Designed for relieve pain and stiffness on muscle specially, similar to scraping therapy, stretch back muscle, loosen muscle and bones, relieve fatigue.
40℃-50℃ back heating function can relieve coldness and pain on your back. The emissive far infrared wave length coincides with human body wave length ,so the energy can be absorbed by human cell, which can activate cell and promote metabolism.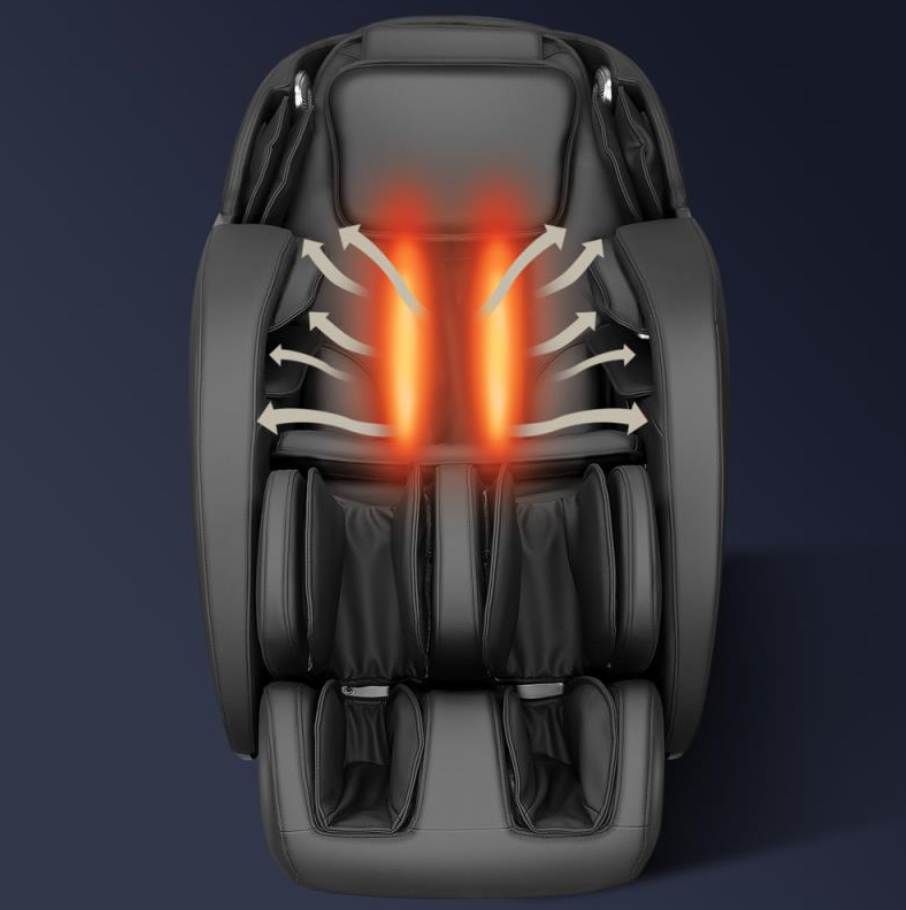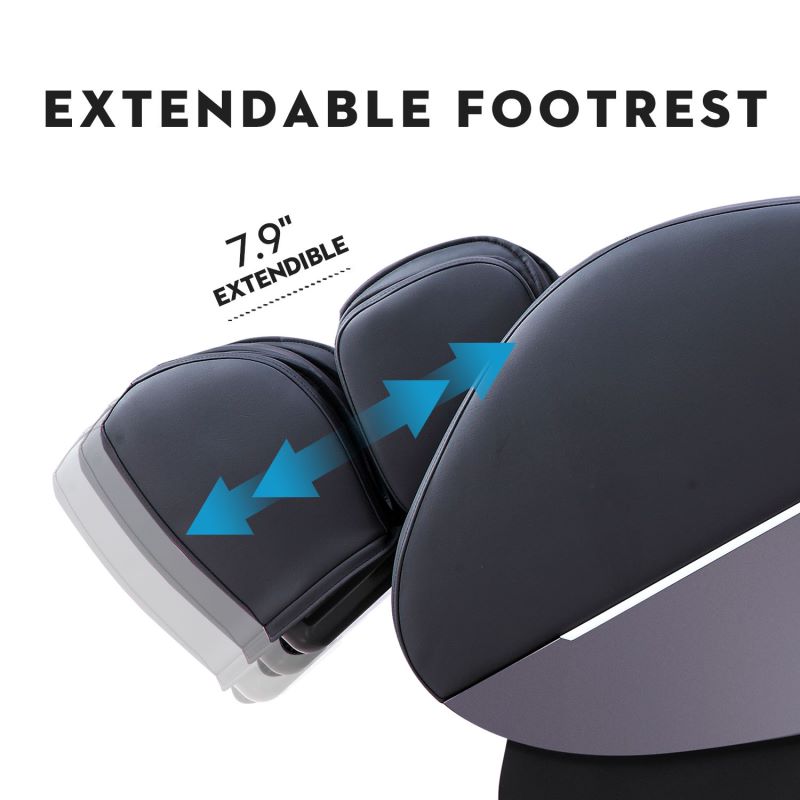 According to different body height, the calf rest frame can extended freely, the maximum extend length can up to 20cm, to make sure the full body can get for mfitting massage.
Wireless Bluetooth Speaker
The A303 is equipped with blue tooth technology that allows the user to listen to their favorite music on high quality speakers in the headrest.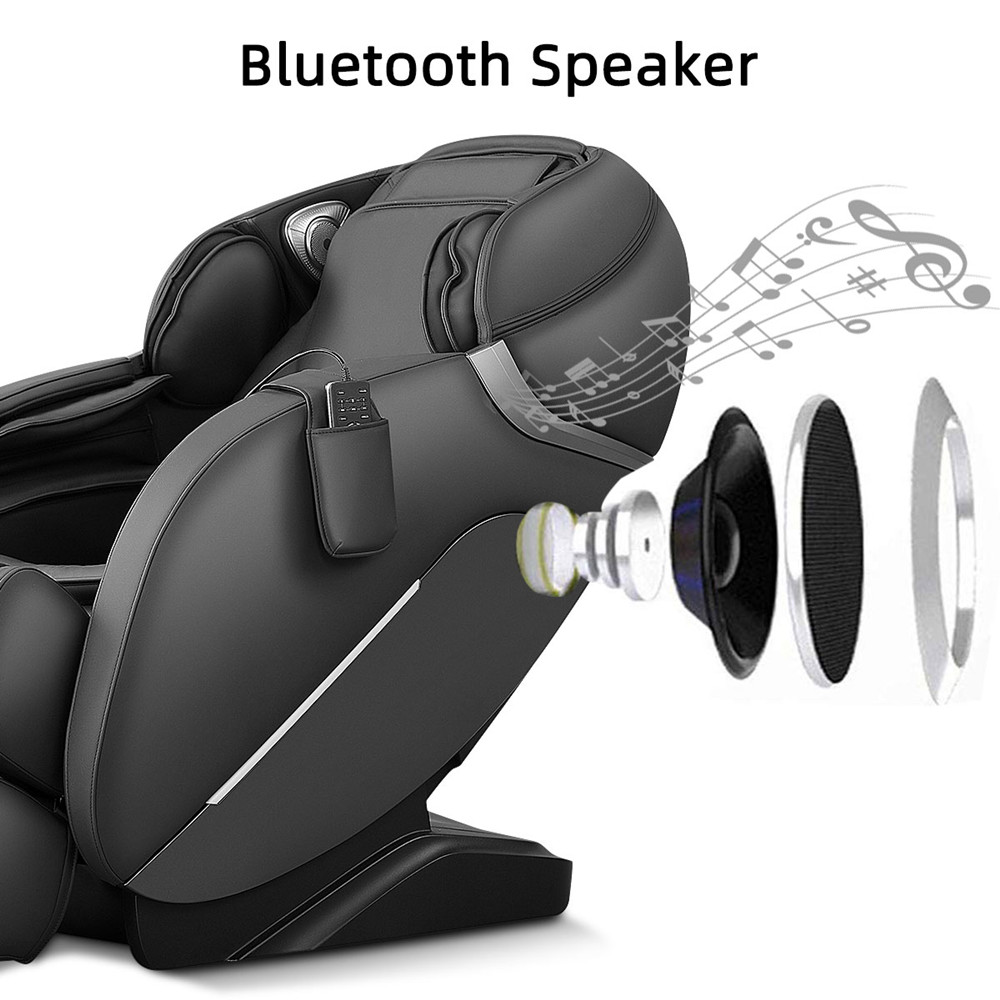 | | |
| --- | --- |
| Model | A303 |
| Massage Robot | 3D Rollers |
| Rated Voltage | 110V ~ 60Hz |
| Rated Power | 120W |
| Maximum Load Weight | 440 Lbs |
| Recommended Height Range | 6.25 Feet |
| Roller Track Length | 55.11″ |
| Auto Time | 10/20/30 Minutes |
| Total Airbags | 34 |
| Recline Angle | 90-170 |
| Seat Width | 21.65" |
| Gross Weight | 264.55 lb |
| Net Weight | 224.85 lb |
| Shipping Box Dimensions | 54.3″ x 29.92″ x 45.87″ |
| Product Size | 66.93″ x 29.92″ x 46.46″ |
| Required Recline Clearance | 2″ |
***Notice: This product is not suitable for people with high blood pressure and heart disease.